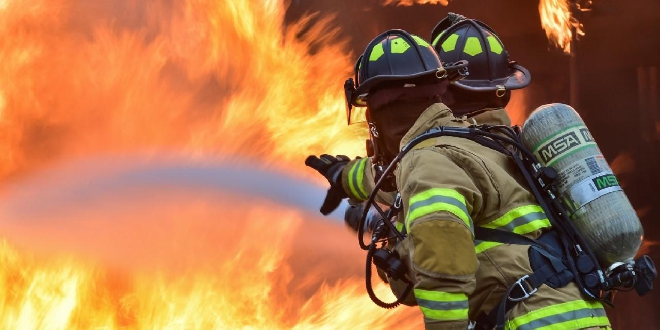 Ahead of summer City of Rockingham residents are reminded to be bushfire aware. PIC: Supplied.
Ahead of summer, the City of Rockingham is encouraging locals to ensure they are prepared for a bushfire emergency.
The City is urging all residents to ensure their property is compliant with the Fire Control Notice 2020/2021, with firebreak inspections on all properties set to begin from December 1, 2020.
Infringements may be issued if a property is found to be non-compliant.
Residents are also encouraged to be prepared for a bushfire by developing an emergency plan.
This includes establishing where they will go in an emergency, what the trigger is for leaving their property, packing an emergency kit, connecting with neighbours and knowing where to get correct information during an emergency.
Local firefighters also recently undertook a bushfire preparedness and response exercise in Karnup.
The exercise involved a hypothetical fire scenario that required both volunteer and career firefighters to assess properties on Fletcher Road, Cassia Drive and Karri Street.
Crews attended properties in the area to determine the resources required in the event of a real fire.
Mayor Barry Sammels said bushfire emergencies experienced across the City and Australia in general over the past 12 months meant it was imperative community members were prepared.
"The City of Rockingham is home to a large number of areas that are prone to bushfires so it is crucial residents take the time to ensure their property is compliant with the Fire Control Notice and that they also have an emergency plan in place," Mayor Sammels said.
"Taking action now could be a lifesaving decision if an emergency does occur in future and importantly, it will also make it easier for emergency services to fight fires if they arise."
The City will enter a prohibited burning period from December 1, 2020 and it will be in place until March 30, 2021.
For more information visit rockingham.wa.gov.au/firecontrol.