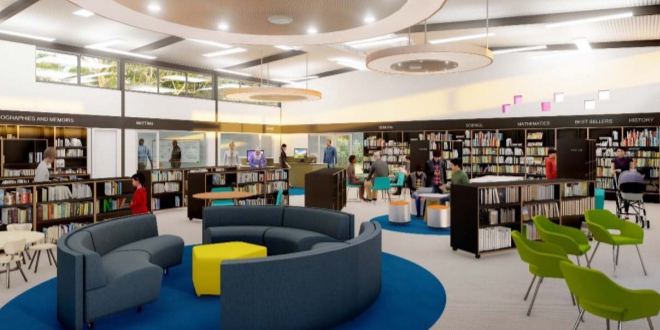 PIC: Supplied
Shire of Serpentine Jarrahdale residents are being invited to have their say on three concept designs for Byford Hall, which is set to accommodate the Shire's new library services.
The three concept plans have been developed following community feedback in April.
Shire President Cr Michelle Rich said the community identified customer service, spaces for programs, events and collections, technology, community meeting spaces, variety of furniture and accessibility as important design and layout considerations for the new facility.
"The three concept designs each demonstrate the different levels of improvements being considered for Byford Hall, from amenities, meeting rooms, co-working spaces and floor layout," she said.
"Before Council make a decision on which concept design to progress to the detailed design phase and set a budget for this project, we are seeking the community's feedback on their preferred option."
The Shire's updated Community Infrastructure Development Contribution Plan (CIDCP), which will help fund the Shire's new library and multi-purpose facility, has identified that a new facility will not be delivered until at least 2032.
"In relocating the Shire's library services to Byford Hall, we are encouraging the community to think about which concept design will support the provision of library services for our community for at least the next 10 years." Shire President Cr Michelle Rich continued.
Local residents can view the three concept designs and provide feedback via the online survey found here:
www.yoursaysj.sjshire.wa.gov.au/libraryservices
Public feedback closes at 9am Tuesday, June 8.