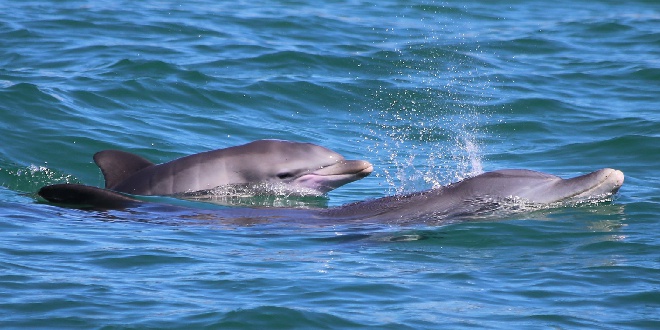 PIC: Facebook / Mandurah Cruises
Residents are encouraged to attend a free training session as a dolphin watch mobile app is set to launch in Mandurah.
Mandurah cruises have dedicated a free training session on Wednesday March 21 to give community members the information necessary to report sightings as part of Mandurah's dolphin research and rescue.
The program originally started in Perth and will make its way to Mandurah, with residents encouraged to join Mandurah Cruises and the Estuary Guardian group for a free information session on how to identify the local dolphins.
Mandurah's Estuary Guardians started in 2015 with a group of students from John Tonkin College who based the group off Perth's River Guardians model.
The group aim to collaborate and meet with the various environmental conservation organisations in Peel so there can be more powerful outcomes and messages regarding the health and sustainability of the Peel-Harvey Estuary.
Estuary Guardians are also responsible for creating Mandurah's first fin guide, identifying specific dolphins in the region.
The state government has now recognised the group for their work and backed the Dolphin Watch app in Mandurah.
Residents who attend the free session will be given an updated Mandurah Fin Guide and training in using the app.
Mandurah cruises want all people interested in attending the event to RSVP by Friday March 16.