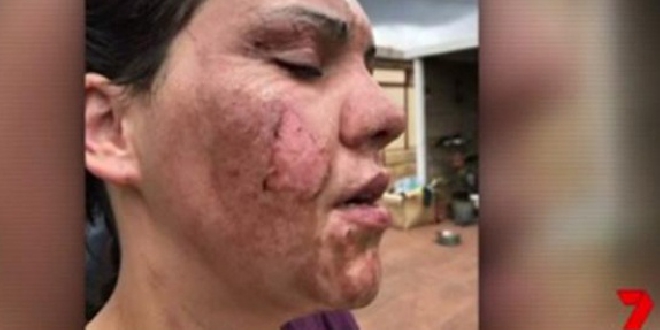 PIC: Seven News
A butane gas lighter which exploded in the face of a Donnybrook woman leaving her with second and third-degree burns, has been recalled in WA.
Bianca Taylor said she was trying to turn down the flame on her jet lighter when it suddenly blew up, burning her on the face, neck and shoulder.
The 25-year-old told Seven News as soon as the flames hit her face it was like her skin had been scorched off.
"It was so painful...I blistered up on the inside of my mouth, my eyes, I could hardly breathe.
"There was a big ball of fire like literally in my face and I remember my hair on fire out the sides of my eyes."
The Trio jet lighter has been voluntarily withdrawn from sale by its Queensland supplier, with Consumer Protection Commissioner David Hillyard warning people who own the product to stop using it immediately.
Retailers who sold the product in WA include Krazy Price stores, Cloud9 stores, FreeChoice tobacconists and other small outlets.
"Now they have been recalled from the market, the Trio lighters should not be used and consumers can return them to get a refund,"Mr Hillyard said.