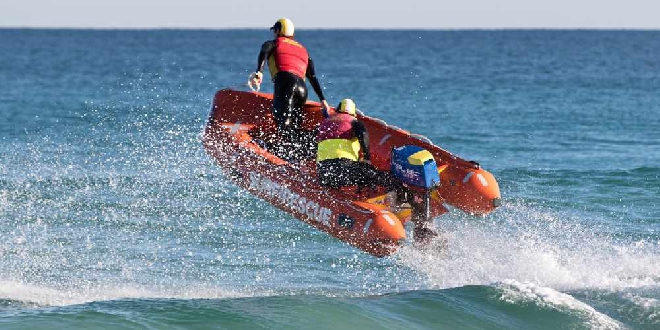 PIC: Surf Life Saving WA/Facebook
Coastal drowning deaths in Western Australia saw a 31 per cent increase last year, according to a report released by Surf Life Saving WA (SLSWA).
The statistics revealed 17 lives were lost on the WA coast between May 1, 2018 and April 30, 2019, with males once again over-represented at 88 per cent.
Boating incidents resulted in 41 per cent of drowning deaths, up from 23 per cent the previous year.
SLSWA General Manager of Lifesaving Chris Peck said without the presence of surf-lifesavers on WA beaches, statistics could have been a lot worse.
"Last year our lifesaving services performed 481 rescues and 52,544 preventative actions," Mr Peck said.
"Based on this, we also know that, without our services we would have seen an additional 50 lives lost on the WA coast, and a further 30 critical injuries incurred, at a cost to the WA community in excess of $225 million."
Mr Peck said there was still work to be done in achieving zero preventable drowning deaths.
"As an organisation, we are continuing to tackle this challenge through community education including delivery of programs such as our Woodside Nippers," Mr Peck said.
"We are teaching generations of children not only essential beach safety and surf awareness skills, but also training up new generations of lifesavers to protect both beachgoers and this coastal lifestyle that we value so much."
Volunteer surf lifesaver patrols will commence again in October.