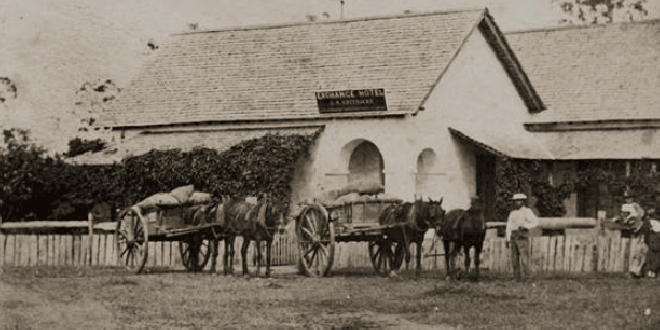 PIC: Shire of Murray
Shire of Murray residents will no longer have to look at the dilapidated Exchange Hotel in Pinjarra while conservation works are expected to start in early 2018.
The unsightly exterior of the former Exchange Hotel will be demolished and the building's heritage elements conserved following a commitment by Council.
After unsuccessful negotiations with two potential developers, an options paper was presented to Council last month and a decision was made to protect both the 1866 Dr Bedingfeld cottage, hidden within the Hotel building and the 1925 accommodation section.
Shire President Maree Reid said that while it has taken a significant period of time to arrive at this point, due diligence was necessary to identify whether a developer could build around the heritage components and successfully return the building to a hospitality operation.
"While both projects had potential, one requested a significant cash contribution from the Shire and the other conflicted with heritage objectives and would have detracted from the town square and foreshore.
"The Shire undertook an extensive Expression of Interest negotiation and Council was not going to compromise the Shire's finances, amenity and the heritage of this critical piece of Pinjarra's history.
"Council will not leave a legacy of destroying one of Western Australia's oldest and precious buildings.
"While the outside of the building is an eyesore, Dr Bedingfeld's residence, is a treasure, which still exists within the unsightly exterior."
Council has allocated up to $435,000 to remove the external building sections added onto the heritage components in the 1960s and undertake the conservation works on the 1866 and 1925 sections of the building.
Following the completion of works, Council will then make further decisions regarding the building's use from feedback received through an extensive public consultation campaign.
The Shire of Murray will request State Government support to protect the heritage assets as well as funding to protect the St Johns Church located within the Edenvale Homestead Precinct which requires urgent works to ensure its survival.