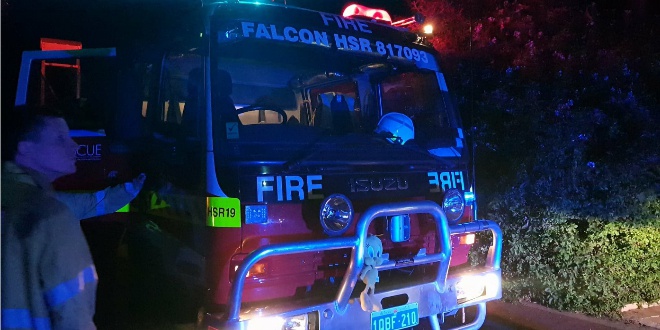 PIC: Supplied
The Falcon Volunteer Fire and Rescue Station has put the call out for new members to join its ranks.
The group today announced it's looking for new member to bolster their ranks in preparation for next summer.
Station Captain Dave Muhleisen said they're looking for passion and hard-working locals wanting to made a positive difference in the community.
"For outer metropolitan and regional communities like ours – volunteers play a crucial role in responding to a variety emergencies both on their own, and supporting career staff. Within the space of two days last weekend we were turned out to 6 incidents" he said.
"Being a volunteer can be an extremely rewarding experience, helping those in the community who are facing what could be some of their most challenging circumstances in their life."
There are over 28,000 emergency service volunteers in Western Australia, compared to just over a little over 1,500 career fire and rescue staff.
"We are looking for people who aren't afraid of hard-work, who are more than happy to roll their sleeves up and get on with the job safely and efficiently – whilst having the ability to have a good laugh. DFES provides all the required training – so fire-fighting experience isn't necessary."
If this is sounding like something you'd be interested in there are a few criteria that must be met:
- You need to live in South Halls Head or Erskine, no further north than Seascapes Boulevard, Falcon, Wannanup or Dawesville, no further south than Country Club Drive.
- Be physically fit.
- Commit to attending training on a regular and consistent basis.
- Be willing to work hard and commit to upskilling.
- Be 18 years or older.
If you're interested in applying to volunteer email the station here, or drop by in person during operating hours.
Captain Muhleisen said there would only be a number of positions available, with successful applicants chosen through a competitive process.