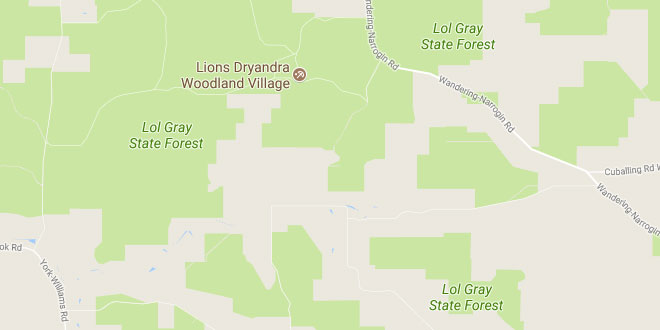 PIC: Google Maps
A Golden Bay father and son missing for three days in south west state forest have found safe and well.
Police said they were found sleeping in their vehicle on Thursday morning by a farmer from a property in Codjatotine.
Police would like to thank everyone for their assistance.
SES crews and police believe the pair are lost in the Lol Grey State Forest within the Dryandra woodlands, 22 kilometers from Narrogin and searched the area through the night.
60 year old Andrew Sleigh and his 15 year old son Elliot were last seen late on Tuesday afternoon travelling in a 2001 white Subaru Outback.
The pair left their car and set off on foot after it was bogged in bushland.
They found reception and called police to raise the alarm but couldn't tell authorities exactly where they were.