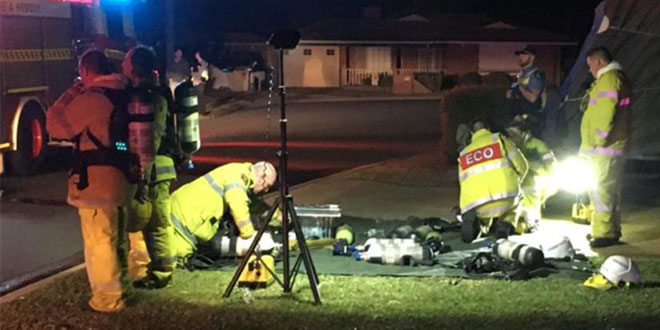 PIC: 7News
A two storey home in Waikiki has been destroyed by a fire overnight.
Fire fighters were called to the Frigate Close property around 7pm last night, with Police and Western Power also in attendance.
Emergency crews took an hour to bring the blaze under control.
It's understood the fire caused about $500,000 in damage and has been ruled an accident.
Nobody was injured in the incident.