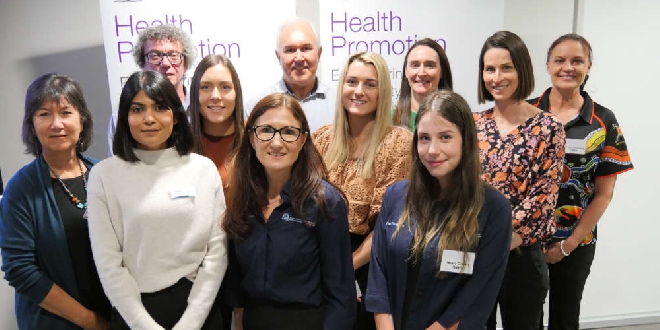 South Metropolitan Health Service and Cancer Council WA have delivered an innovative forum for local governments to address vaping and smoking in Perth's south.
Representatives from local governments in the south metropolitan area and beyond came together in Kwinana on Thursday to discuss the health and environmental related harm caused by tobacco use and the relatively new vaping epidemic.
Cancer Council WA Make Smoking History Manager Libby Jardine said the Creating Smoke and Vape Free Communities Forum was an opportunity to present their new digital campaign, Clear the Air.
"Earlier this year, Cancer Council WA received $375,000 from Healthway to develop the first WA-made youth vaping prevention campaign to raise awareness about vaping harms, help prevent uptake among those susceptible to vaping, and encourage cessation among people already vaping regularly," Ms Jardine said.
Around 9.9 per cent of Western Australians still currently smoke.
Vaping has often been touted as a safe, or safer alternative to smoking tobacco however the ever-growing body of evidence suggests vaping is harmful to a person's health.
According to Cancer Council WA, a majority of WA adults support making all outdoor places completely smoke free, and 81 per cent think vaping should be banned in public places where smoking is also banned.
"Local governments play a vital role in creating supportive smoke and vape free environments that ultimately improve the health of all people in our communities," South Metropolitan Health Service (SMHS) Health Promotion Coordinator Peter Erceg said.
The event was hosted by the City of Kwinana and organised by SMHS Health Promotion and Cancer Council WA.