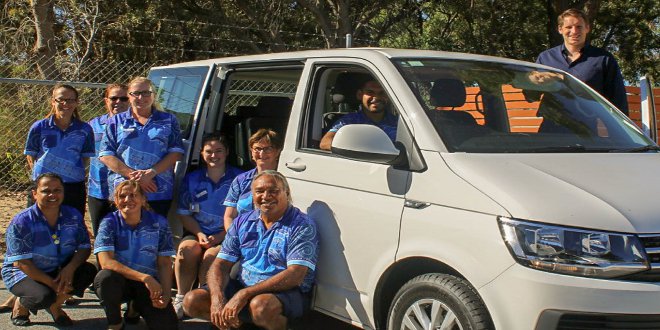 PIC: Supplied
The member for Canning has secured additional funding to support access to indigenous health services in the Peel region. 
Member for Canning Andrew Hastie made the announcement that $20,000 had been secured to give patients greater access to Indigenous health services throughout the Peel region.
The funding has been provided to Nidjalla Wanngan Mia, an aboriginal health and wellbeing centre operated by GP Down South in Mandurah.
The money secured has been used to purchase a new van, which is run by the centre to transport patients living in Mandurah and Pinjarra who would otherwise be unable to attend their appointments.
"For many indigenous people in the Peel region, transport is a major barrier to accessing health services," Mr Hastie said.
"The van service is a smart, community-driven solution to a problem that may have otherwise fallen under the radar.
"I commend George Wally, transport liaison officer Greg Nelson and the entire team at the centre for their commitment to the community."
The van is one of 10 projects funded through the third round of the Stronger Communities Program funding.
Stronger Communities is an initiative of the Federal Government that provides funding for small, community-driven capital projects.
In 2017-18 Canning secured almost $150,000 for community groups throughout the Peel Region and the Perth Hills under the Stronger Communities Programme.
The projects are selected in consultation with a community advisory group.