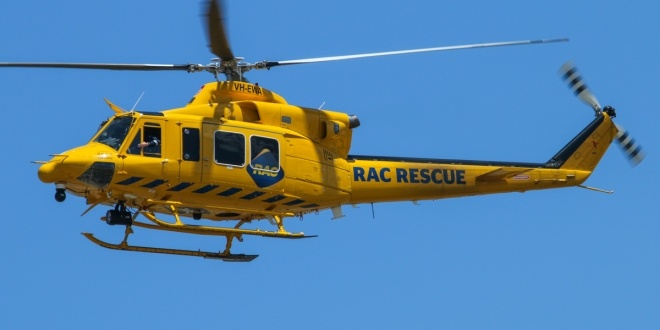 There are concerns Bunbury's RAC Rescue Helicopter could go with the service running out of funding at the end of the financial year.
The RAC Rescue Helicopter has been based in Bunbury since February 2016 but the WA Nationals have revealed there is no funding to continue the service from next July.
Member for the South West Region Colin Holt told Macquarie Media it is because of State Government cuts to Royalties for Regions.
"It plays an important role, not only for the people who live in the south west but those who visit.
"There are many stories of responding to emergency situations, not just car accidents, but missing people, people falling off cliffs with something like 400 responses so far.
Mr Holt said there is no funding in the state budget beyond June 2018 for the Rescue Helicopter and is asking the people of the south west to back a campaign to let the government it's too important of a service not to be funding into the future.