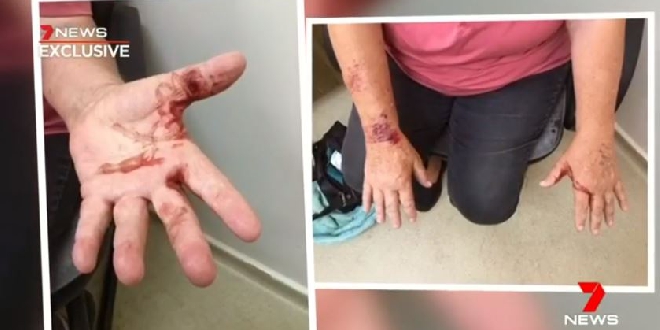 PIC: 7News
A grandmother has been mauled by a dog in Rockingham.
Leslie Kwiatkowski told 7News she broke her wrist and suffered deep bites as she tried to save her dog from being attacked by an American Bulldog-cross.
"It grabbed her by the neck," Ms Kwiatkowski told 7News.
"She started screaming.
"I wouldn't want to go through this again."
The incident happened at a Rockingham caravan sales yard on Monday.
It is understood rangers are investigating and still collecting evidence.