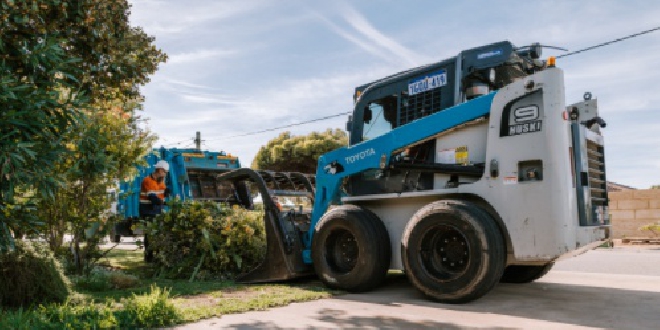 PIC: City of Mandurah/Facebook
Verge collections for green waste are now on in the City of Mandurah.
The City of Mandurah provides two green waste and one junk and metals verge collection to each residential property on an annual basis.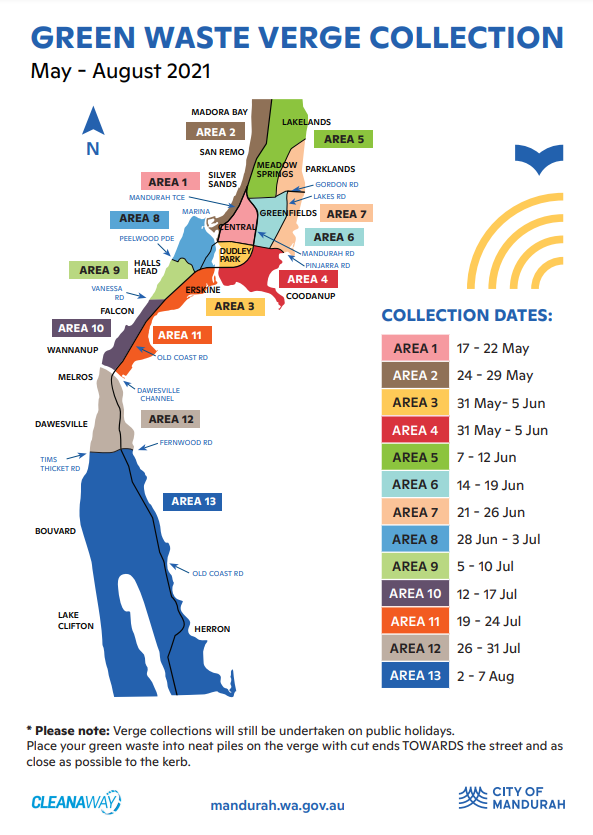 PIC: Schedule of collection dates 2021.
What you need to know:
All waste must be placed on your front verge by 6am Monday
Do not put your waste on the verge more than seven days prior to scheduled collection date
Waste must not be more than 1.5m wide or 1.2m high (two cubic metres)
Late placement of waste will not be collected
Infringements may be issued where waste is placed on the verge more than seven days prior to the collection start date, or after the truck has passed.
When preparing for verge collection please do not:
Obstruct footpaths
Place waste near obstructions like water meters, light poles, walls, trees, etc.
Place waste inside your property line
Place waste on other verges, as it will not be collected
The City will not pick up general rubbish or metals, sand or soil materials, weeds and root materials and waste in bags or boxes.