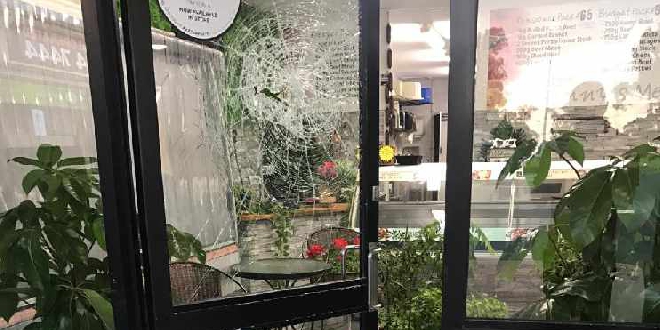 PIC: Supplied
A Greenfields butcher has been targeted by thieves for the second time in just three weeks.
The offenders, who were wearing gloves and black hoodies, used a rock to smash the front windows of Lenny's Family Butchers on Sunday night before ransacking the Murdoch Drive store.
Manager Matt Marshall said the same incident happened just three weeks ago.
"We lost about $10,000 of contaminated stock and orders," he said.
"At the moment, especially in this little centre, there's constantly glass smashed everywhere and constantly people cleaning it up.
"Lenny works pretty much all weekend and he worked for nothing this weekend because we've just had to fork out another grand to get the glass and doors fixed."
Mr Marshall said they are looking at getting roller shutters installed for extra security.
"It's a huge expense for the shop which is once again sending us backwards," he said.
Mandurah Police are investigating.