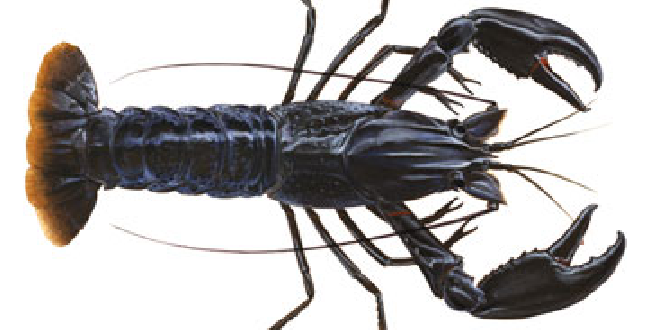 PIC: Department of Fisheries WA
A fisher has been fined nearly $8,000 for marron fishing out of season at Harvey Dam and using illegal gear.
For those two transgressions, a magistrate this week issued a 37-year-old Collie man with a fine of $400 for each offence and ordered the offender to pay a total of $7,788 because each of the offences also attracted mandatory additional penalties of $3,400.
Court costs were $188.
Following the outcome, Southern Regions Compliance Manager for the Fisheries Division of the Department for Primary Industries and Regional Development, Richard Petty said those large penalties were the result of the man being found in possession of a total of 68 marron.
"Even during the marron fishing season the daily limit that applies in the trophy waters at Harvey Dam is five marron per person and this man had more than 13 times that amount.
The were were detected by Fisheries and Marine Officers on 30 December, 2016 – more than a week before the annual wild-catch marron fishing season was due to begin.
"WA's annual wild-catch marron season is limited to four weeks annually to help keep the fishery sustainable and to help maintain it as a unique fishing experience for future generations to enjoy as well."
In another case before Collie Court on Monday, an 18-year-old Moora man was issued with a fine, penalty and court costs totaling $1288.
The court heard that the man had fished at Harvey Dam and was stopped by Fisheries officers as he left the area at 9.30am on Sunday 22 January and was found to be in possession of a total of 19 marron, which is almost four times the daily bag limit for that location.
"Both of these cases indicate that fisheries officers are on the job both before, during and after the marron fishing season, to ensure compliance with the rules that apply," Mr Petty said.
"They are a strong reminder that Fisheries patrols of this important fishery are conducted all year round and not just within the marron fishing season."
The season runs from 8 January to 5 February each year.