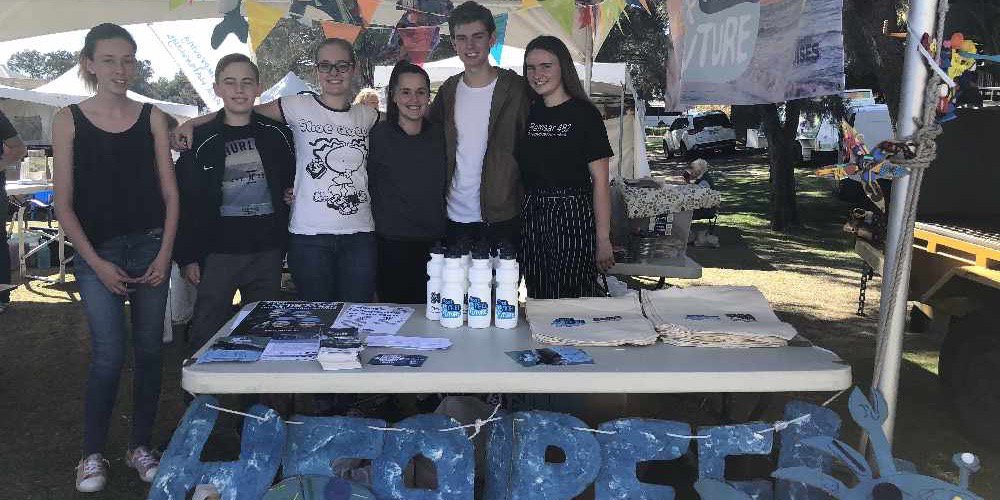 PIC:Youth on Leadership members at Stretch Festival - Danai, Jett, Lilijana, Tahlia, Cooper, Jamie-Anne
Single use plastics pose a problem worldwide, and local teens are hoping education will help reduce plastic in Mandurah's waterways.
As their campaign to 'Heal Peel' comes to an end the Youth on Leadership team are promoting their message one last time with a stall at the Stretch Festival.
Heal Peel started last year when the Youth on Leadership group paired with the Peel Harvey Catchment Council to encourage the Peel region to reduce single-use plastics.
The group have held clean ups around Coodanup Foreshore and are aiming to educate young people about recycling and the impact of single use plastics.
Today and tomorrow at the Stretch Festival the team are working to promote their message to young kids with a competition to win a dolphin cruise.
Kids can head to the stall and create a sculpture out of single-use plastics collected by the team.
During their clean ups they found the worst culprits in Mandurah's waterways they discovered plastic wrappers, drink bottles and plastic bags.
To keep the waterways plastic free the team are hoping Mandurah locals will "skip the straw, bin the bottle and ban the bag".