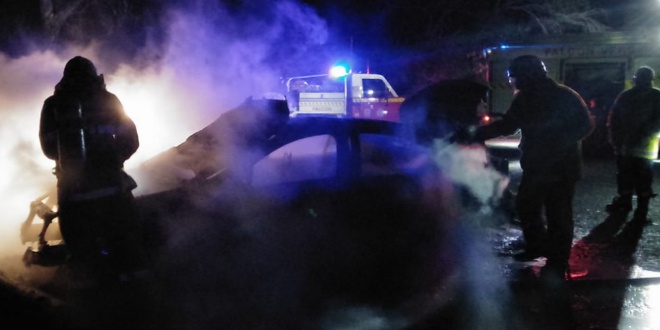 PIC: Facebook / Falcon Volunteer Fire and Rescue
A car set on fire in Falcon bushland has racked up a $15,000 damage bill.
The Falcon Volunteer Fire and Rescue service were kept busy overnight with five call outs.
Just before four o'clock this morning a crew attended a car fire at Dampier Avenue were they found a Holden Commodore burning in bushland.
Four firefighters worked for 40 minutes to control the blaze.
The damage bill stands at $15,000 and police are now investigating.