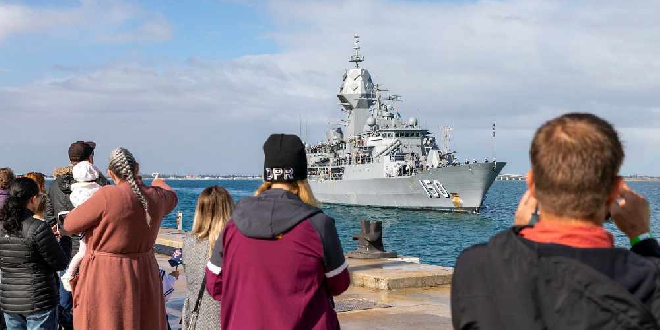 Family and friends welcome home HMAS Anzac. PIC: LSIS Ronnie Baltoft
Royal Australian Navy frigate HMAS Anzac has returned home, marking the end of an extended deployment.
The Anzac class frigate departed Australia with HMAS Sirius in early March for a deployment throughout Southeast Asia and the Northeast Indian Ocean.
Originally due to return to her homeport of Fleet Base West in Rockingham on May 14, the ship was called upon to conduct a search and rescue in the southern Indian Ocean.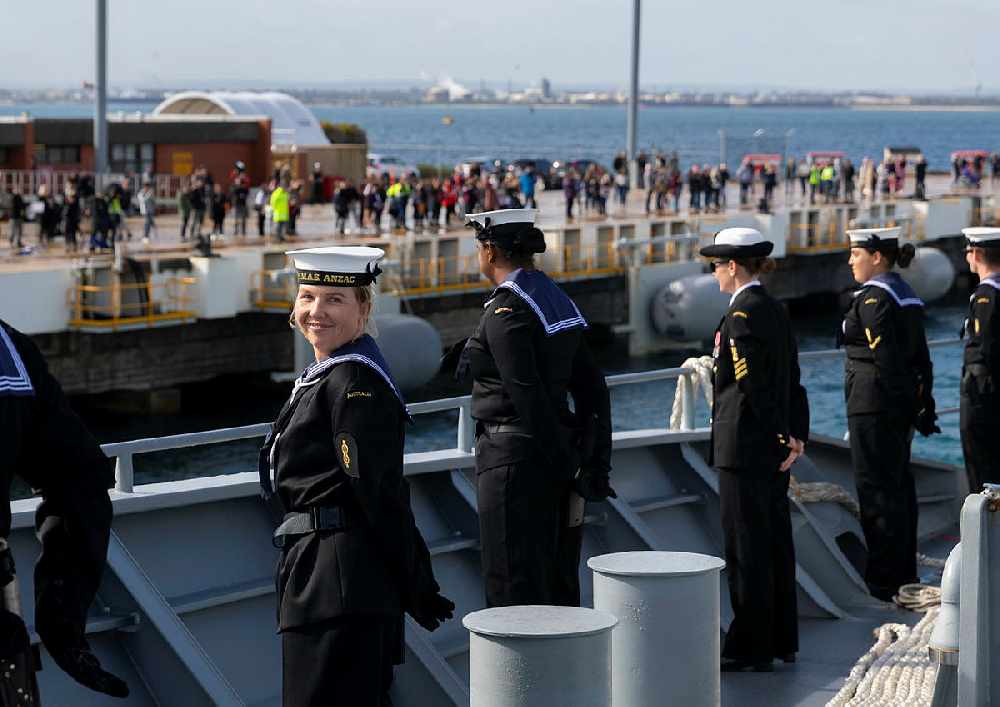 Able Seaman Maritime Personnel Operator Rikki Phillips lines the upper deck as HMAS Anzac returns home.
Anzac sailed about 670 nautical miles west of Perth to rescue 20 Indonesian fishermen who became stranded on their sinking vessel.
The fishermen were offered medical assistance and accommodation on-board Anzac, while one fisherman was transported to Royal Perth Hospital for urgent care.
The ship delivered the other 19 fishermen to their homeport in Bali last Friday.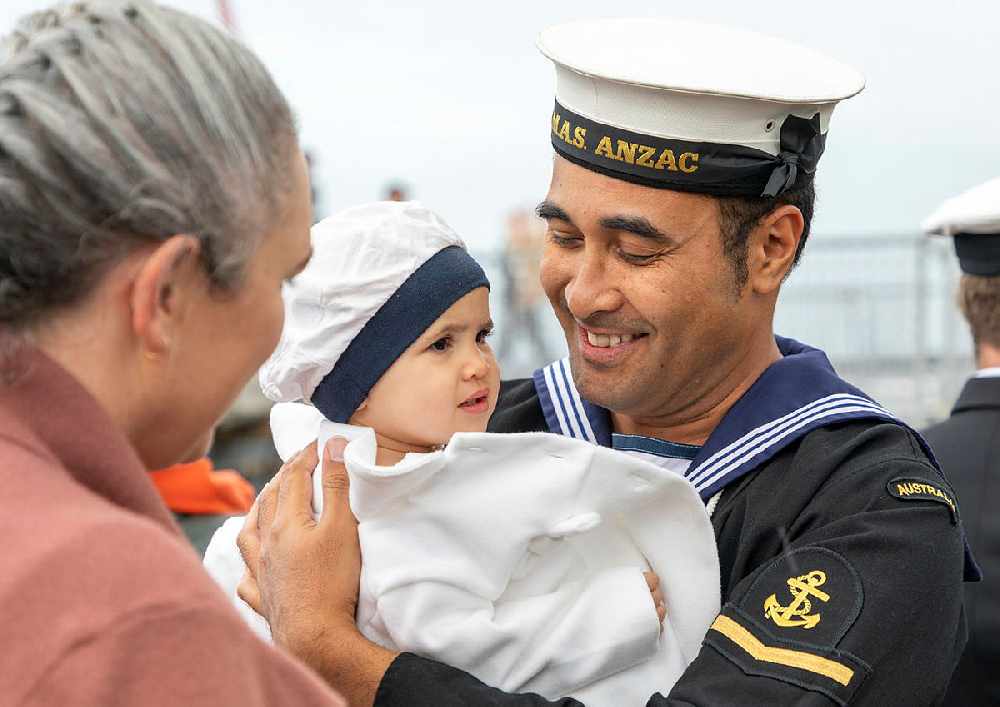 Leading Seaman Electronic Technician Thelstan Parun is welcomed home by his family.
Chief of Joint Operations Lieutenant General Greg Bilton said Anzac's quick transition to the search and rescue task was a testament to the commitment of the professionalism of the ship's company.
"I would like to personally thank the ship's company for their commitment and focus throughout this deployment, particularly after being recalled with their homeport in sight after almost three months at sea," Lieutenant General Bilton said.
Anzac's Commanding Officer Commander Brendan Horn said the navy-to-navy skills development during the deployment had prepared Anzac well to aid the Indonesian fishermen.
"While deployed, we practiced and refined key mariner skills with other nations, so when we got the call to assist we were ready to respond," Commander Horn said.
"We knew there were people in distress and everyone understood that assisting them in any way we could was the absolute priority.
"The men and women of Anzac are now grateful to be home with their loved ones again and we are very grateful for their support over the past two months – we couldn't have done this without them."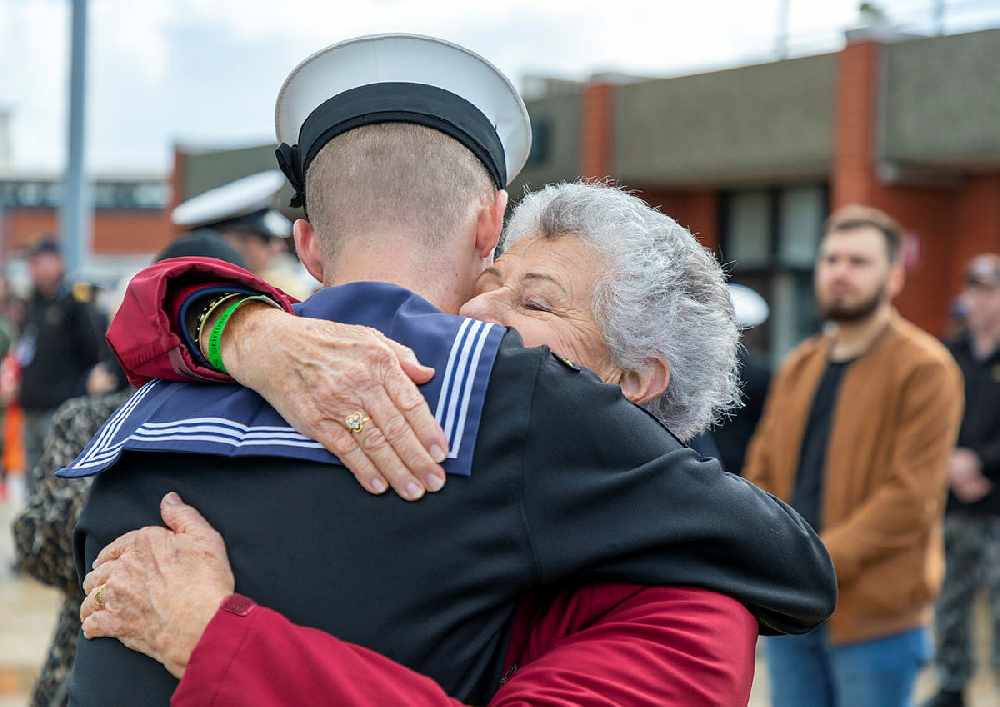 Able Seaman Marine Technician Jarrod Collins is welcomed home by his Nan Glenice Roberts.