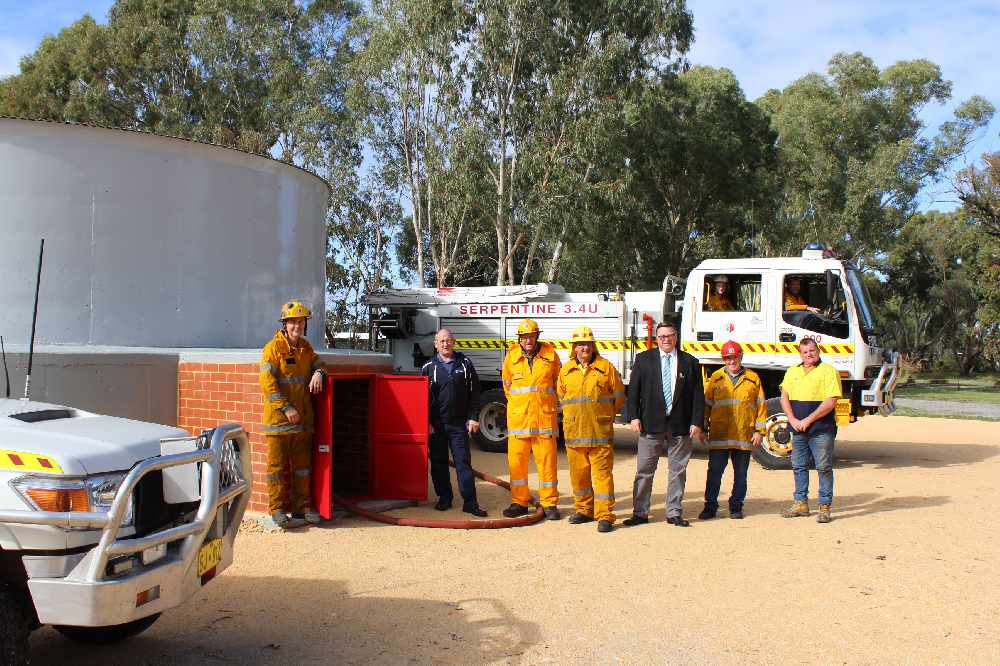 PIC: Supplied
The Shire of Serpentine Jarrahdale is increasing emergency water supplies used for firefighting by constructing a water tank near the old school site in Hopeland. 
The new water tank will provide readily accessible bore water supplies in the event of a fire in the western area of the Shire.
Currently fire fighters need to travel considerable distances to get sufficient water supplies to combat a fire and the time it takes to travel from the fire ground to Serpentine and back is not conducive to the rapid extinguishment of a fire.
Shire President, Cr John Erren said this was a great improvement to the network of firefighting equipment available in the Shire.
"The safety of our community is important to us and the improvement to the water supplies accessible to the volunteer fire brigades in the Hopeland suburb will provide our fire fighters with the resource they require to effectively fight fires." said Cr John Erren.
"With the further water tanks being built in Jarrahdale later this year, as well as the new fire hydrants currently being installed, the Shire has considerably increased ready water supplies for firefighting purposes."
The tank stores 90,000 litres of bore water which will be auto filled by the adjacent bore.
In the event of a power loss, the bore will continue to operate by an electric generator operated by the volunteer fire brigades.