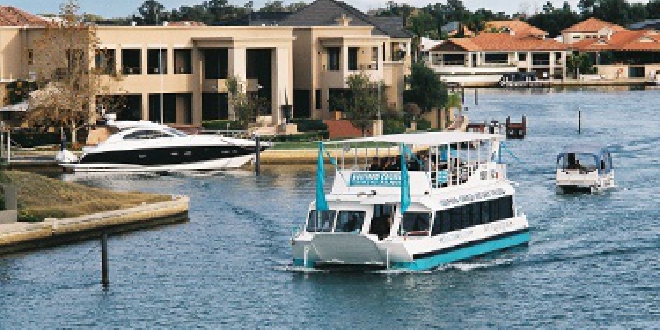 PIC: Mandurah and Peel Tourism Organisation
A major tourism survey will be carried out to find out how happy people are with the visitor experiences on offer in the Peel region.
The region's peak tourism marketing body, Mandurah and Peel Tourism Organisation (MAPTO), has commenced the most significant consumer tourism research project undertaken in the region since 2012.
The research project will quantify levels of satisfaction with the visitor experiences on offer, explore perceptions of the region leading to identifying unique selling propositions for future promotional campaigns and evaluate the brand 'health' of Anytime Adventures, the Peel's current marketing campaign.
MAPTO CEO Karen Priest said it was extremely exciting to have commissioned the Peel Region's first significant consumer research in five years.
"We have commissioned a multi-modal, three-stage research program which includes surveying residents, non-residents and visitors (inter-state, intra-state and international),"said Karen Priest.
"This kind of primary research is a critical tool to assist with the region's future business planning in regards to all aspects of the tourism sector, and we will ensure it is shared with our stakeholders in the Peel Region.
"It is only through understanding consumer expectations, needs and requirements, that we can develop optimised value propositions to drive destination visitation and revenue growth for Peel tourism operators.
"The investment of $102,500 we are undertaking cannot be underestimated when measured against future tourism assets such as the direct LondonPerth flights commencing next year."
Stakeholder workshops and community consultation dates will be announced as the project progresses.