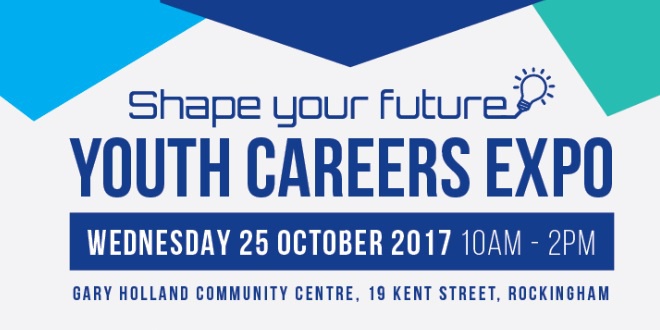 Young people looking for work can check out a jobs board and careers when a major expo is held in Rockingham.
A network of employment and small business support organisations have teamed up to host the Shape Your Future Youth Careers Expo at the Gary Holland Community Centre in Rockingham on October 25.
The expo is expected to attract over 300 young people from the region looking for work and career opportunities.
There will be a range of exhibitors from industry, employment service providers, training and support organisations.
Director of South West Group Mick McCarthy said three levels of government and community organisations are coming together to host this event.
"We will have a jobs board with job vacancies on it that young people can ask about then and there so it's best to be prepared.
"Be smartly dressed, bring a resume and be ready to have a chat to a potential employer.
"Young people should also be open to looking at new opportunities that might be out there in terms of both career and jobs."
Rockingham Mayor Barry Sammels said the 2017 Youth Expo is a fantastic initiative aimed at addressing the high levels of youth unemployment in the region by bringing together industry and the various support organisations assisting young people to find work, training and a career path.
There will also be plenty of activities to encourage active participation in aspects such as barista training, block laying, driving simulation, mentoring and coaching.
Event Details:
• Date: Wednesday October 25
• Time: 10am to 2pm
• Location: Gary Holland Community Centre, 19 Kent Street, Rockingham
• Admission: Free