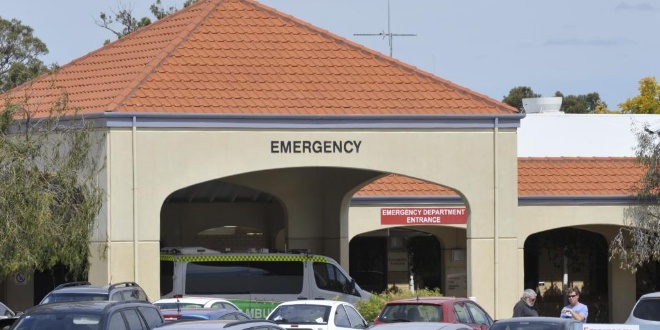 PIC: NewsCorp
Member for Dawesville Zak Kirkup has launched a campaign for the state government to urgently boost funding to the Peel Health Campus in response to the deepening health care crisis in the region.
Today Mr Kirkup announced he would host a community rally on Tuesday May 1 to support the hospital and call for more resources in the wake of unprecedented community concerns about bed numbers and staffing levels.
Mr Kirkup said Mandurah residents constantly contacted him with their concerns about the emergency department.
"I continue to have a large number of people contact me with their recent experiences at Peel Health Campus. While the staff at the hospital do an amazing job one thing is clear: there needs to be an urgent and immediate expansion of the emergency department," he said.
"I have made the issues at Peel Health Campus very plain and clear to the Minister for Health, I have written to him, I have had a number of parliamentary questions and debates with him, I even invited him to attend the hospital and tour it with me on a Friday or Saturday night.
"Unfortunately he is completely missing in action on this issue."
Just recently there have been issues with the Peel Health Campus.
A Halls Head mother was mistakenly sent home from the hospital, after arriving by ambulance and left waiting in the waiting room for half an hour, and later suffered a heart attack
The rally will bring community members together to bolster support for much needed upgrades to the hospital, which not only services Mandurah but an extended range of communities and residents throughout the Peel Region.
The Dawesville MP said people needed to get behind a community rally and call on the state leaders for change.
"The whole point of the rally is to make sure we show the overwhelming level of support we have in our community to see the immediate expansion of the emergency department and secure a long term plan for the future of the Peel Health Campus," he said.
"The emergency department was built in 1997, it's got sixteen beds and hasn't changed. In that time there's been two Liberal and two Labor governments and the population in the Peel Region and Mandurah has doubled.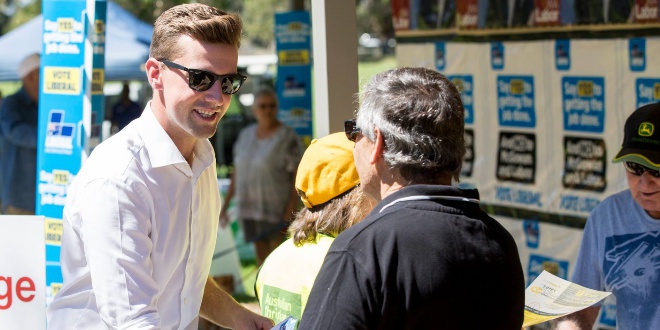 "The community rally needs to turn out in large numbers to show the Government they can't continue to ignore this problem."
Health Minister Roger Cooke was just last week in Mandurah for talks about health & wellbeing in Mandurah, but Mr Kirkup said Mr Cook failed to visit Peel Health Campus and missed vital on-the-ground time to see the issues.
"The Minister's ignorance hit a new high last week when he was in Mandurah for meetings but didn't visit the hospital to see the issues that have been raised with him time and again," he said.
"The Minister continuing to ignore Mandurah is nothing short of an insult to our city and legitimacy of our claims concern at Peel Health Campus."
Just recently the State Government released its Sustainable Health Review interim report update, but it failed to mention any resolution or plans to fix the resource issue currently facing the hospital.
The report only mentioned "Rockingham/Peel" was a "pressure point" that "required attention".
Mr Kirkup urged the community to get involved with the rally.
"I urge everyone in Mandurah to join the rally, so we can show this government that they can't afford to turn their backs on us any longer. We need an expanded ED and we need a long-term plan for our hospital now," he said.
"If you live in Mandurah or the Peel Region and you want to help improve our local hospital, visit www.peelhealthrally.com or call my office on 9534 3200 and join our rally on Tuesday, 1 May 2018."