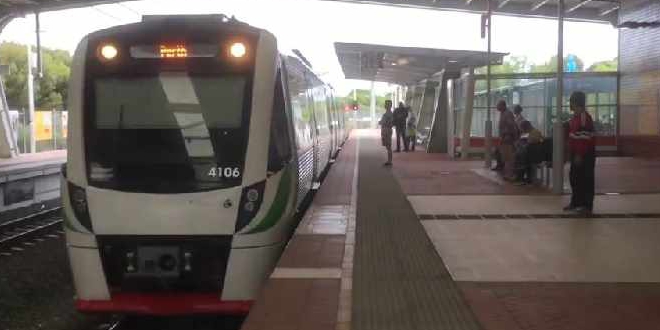 PIC: File
The price of public transport will be capped at a standard two-zone fare if the McGowan Government is re-elected.
Train and bus fares to anywhere in Perth, including from the outer suburbs like Rockingham and Mandurah, will be capped at maximum $4.90.
This means Mandurah residents commuting daily to the CBD would save up to $6.40 on a cash fare trip, or $5.12 for a Smartrider fare, a saving of up to $3200 per year.
Residents living in Baldivis, Warnbro and Rockingham would save up to $3.60 on a cash trip or $2.88 for a Smartrider fare, totaling $1800 per year.
Premier Mark McGowan said the policy will benefit commuters who live in the outer suburbs.
"This will help ease financial pressure on families in the outer suburbs, making it more affordable to get to work and school, while also ensuring our public transport system is fair and equitable," Premier McGowan said.
Under the policy, the Smartrider ticketing system will be upgraded, giving passengers the choice of tagging on, using credit and debit cards or smartphones.
The fare relief will begin in January 2022 if Labor is re-elected.