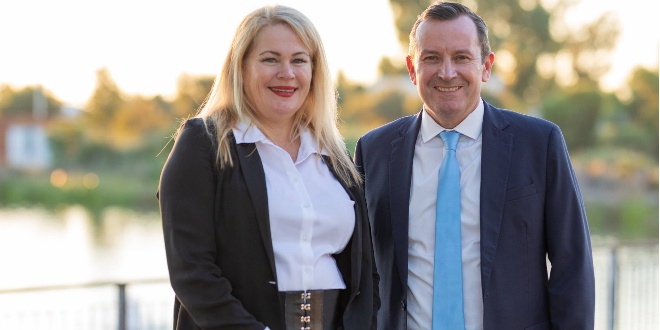 PIC: WA Labor
Former Peel Development Commission Chief Executive Colleen Yates has been endorsed as the Labor candidate for the upcoming Darling Range by-election.
Next month constituents in the Darling Range electorate will head to the polls for the by-election, triggered by the exit of Barry Urban earlier this month.
The Western Australian Labor party has formally endorsed Colleen Yates as its candidate for the upcoming election.
Ms Yates is a senior bureaucrat at Regional Development Australia, and has held previous positions with the Peel Development Commission.
Premier Mark McGowan said Ms Yates was the right candidate for Darling Range.
"Colleen is a professional, hardworking and smart woman, who will strongly represent the Darling Range community," he said.
"I want to make sure that the people of Darling Range are given a strong voice, and with Colleen they can have the confidence in knowing she is the best person for the job.
"Colleen will be a key member of my team, delivering for the Darling Range community."
According to her Regional Development Australia profile, Ms Yates has over 25 year's experience leveraging vision into sustainable, quantifiable bottom line results within the private sector, not for profit and government environments.
"As the local candidate at this by-election, I understand what really matters to the people of Darling Range," Ms Yates said.
"I will be a strong, local voice in the McGowan Labor Government, fighting for our community and delivering for the people of Darling Range.
"This State has adopted me, and I want to give something back to the community that has done so much for me and my family.
"... I want to represent Darling Range and make my contribution as a member of the McGowan Labor Government; I don't want to leave my grandson's future to chance."
The by-election will be held on June 23.