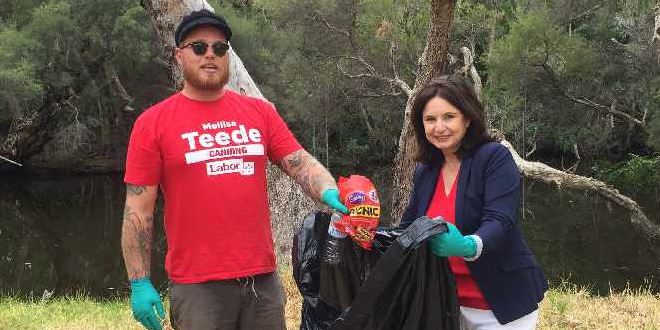 PIC: Supplied
Mellisa Teede has said she aims to make the Peel Harvey Catchment a priority project if elected.
Labor candidate for Canning Mellisa Teede has annouced a campaign to make the Peel Harvey Catchment a priority project under Labor's $200 million investment to restore urban rivers and waterways.
Local enivronmental action groups will be able to apply for small grants.
The aim is to provide benefit to the urban environment, create jobs and re-engage, educate and mobilise local communities to act on local environmental protection.
Labor plans to engage state and local governments, councils, community groups and local environmental organisations to bring urban waterways and habitat corridors back to health.
Ms Teede said securing funding for the region was of the upmost importance.
"Our local environment groups work hard looking after the waterways in the Peel Harvey Catchment, but it's a day in, day out battle," she says.
"I am fighting to secure funding for our local groups to give them the support an resources they need."
Ms Teede recently met with Labor's shadow minister for environment and water Tony Burke to show him work that groups in the catchment are doing to restore the health of the waterways.
The planned $200 million investment is aimed around building wetlands to capture, clean and filter storm water, revegetation and tree planting along corridors, and turning urban waterways back in to creeks and rivers through changing hard surfaces back to natural ones.