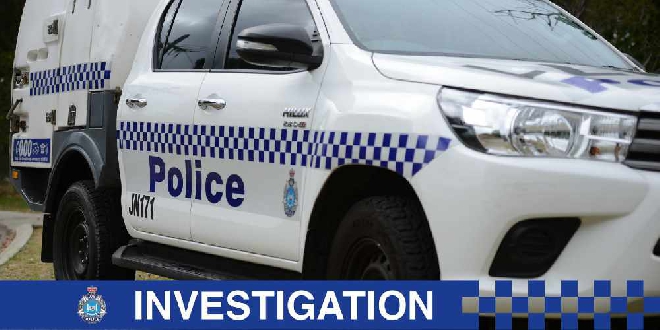 Police are on the hunt for a man who tried to steal a car from a garage on Kardan Boulevard in Byford.
Around 5.30am on Saturday, November 14, the victim started his Nissan Patrol and opened his garage door.
He momentarily got out of the car and when he returned there was a man sitting in the driver's seat.
As the man started to reverse out of the garage the victim opened the front passenger door and got into the car, attempting to stop the man from driving away.
The Patrol then crashed through a fence and into the neighbour's garage before the offender fled on foot.
He is described as 170cm tall, medium build, dark skinned, wearing a black jacket and black shorts.
He spoke with a New Zealand accent.
The victim, a man aged in his 20's, was not injured during the incident.
Anyone with information regarding this incident is asked to call Crime Stoppers on 1800 333 000 or to make a report online at crimestopperswa.com.