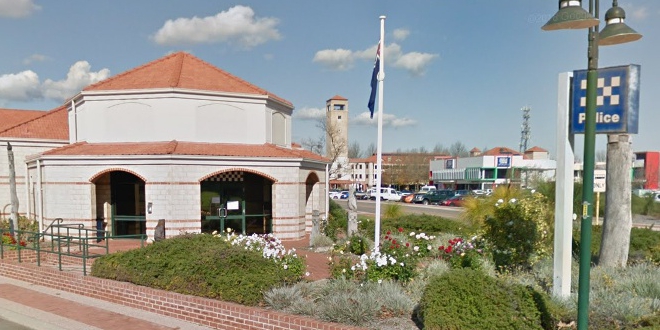 Rockingham Police Station. PIC: Google Maps
Several police stations across the state are set to be upgraded under the State Government's $96.5 million WA Recovery Plan.
$23.5 million will be spent on refurbishments and upgrades at 15 police stations across regional and metropolitan WA, including $2 million on Mandurah Police Station, $1.5 million at Rockingham Police Station and $2 million on Kwinana Police Station.
The major project will be the construction of a $52.6 million purpose built, modern police station in Fremantle.
The state of the art facility is planned to be built at the former Stan Reilly Reserve site on South Terrace near the corner of Parry Street.
Police Minister Michelle Roberts said the projects will provide better and more effective facilities for police.
"Our police have been doing a magnificent job, especially during the COVID lockdown and we are doing our bit to ensure they have the facilities and equipment they need to do their job," Ms Roberts said.
"They will support local jobs for local people, delivering social and economic outcomes in the suburbs and throughout regional Western Australia as we recovery from COVID-19."
Five multifunctional police stations in remote regional WA will also share $14.2 million for improvements.
$4.2 million has been set aside to construct a new wharf and jetty for the Fremantle Headquarters of the Water Police.
The police maintenance and refurbishment works are expected to get underway within weeks.