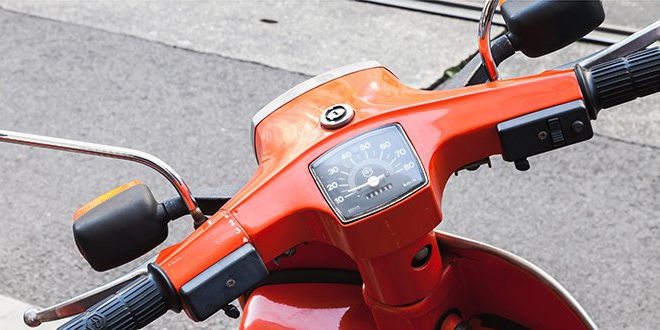 Scooter alarms will be fitted for free PIC: City of Mandurah
The City of Mandurah and WA Police are holding a crime prevention 'Vehicle Fitting Day' for all Mandurah residents as part of Community Safety Month.
Community Safety Month activities are being held across the country and are focused on working with the community and encouraging action to create safer spaces to live, work and play.
On Friday, WA Police and the City representatives will be at Bunnings Halls Head and local scooter owners are encouraged come along and have an alarm fitted to their scooter for free, in the hope of reducing scooter thefts in the area.
Vehicle owners can also get free anti-theft number plate screws installed.
The activity aims to reduce scooter and licence plate thefts in Mandurah and increase the community's vigilance and awareness of good storage solutions for lightweight vehicles such as scooters and motorbikes.
Scooter and vehicle owners will need to provide proof of purchase and proof of residency in the City of Mandurah.
Visit the community safety display at the Mandurah Forum Shopping Centre on Friday, October 27 between 9.00am to 12.00pm to get tips on community safety and crime prevention from local Police and City representatives.
City officers will be at the Mandurah Children's Festival on Sunday, October 29 from 10am to 3pm to share community safety initiatives.
The community is also encouraged to sign up to www.ewatch.com.au, an initiative between WA Police and Neighbourhood Watch.
By signing up to eWatch, people can find out what's happening in their community and connect with their local police and the City to help make their neighbourhood a safer and more vibrant place to live.