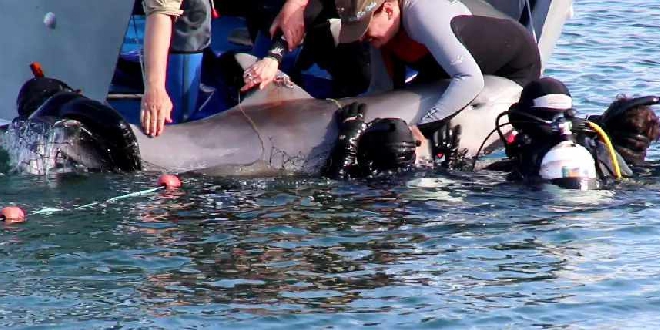 PIC: Facebook/Estuary Guardians
After weeks of being tangled in fishing line, Mandurah's Luca the dolphin is free.
The near two-month rescue was made difficult by his mother Laika, who was extremely protective of him.
But with the persistent help of the Department of Biodiversity Conservation and Attractions, the Mandurah Volunteer Dolphin Rescue Group and Estuary Guardians volunteers, the fishing line caught on his dorsal was removed yesterday.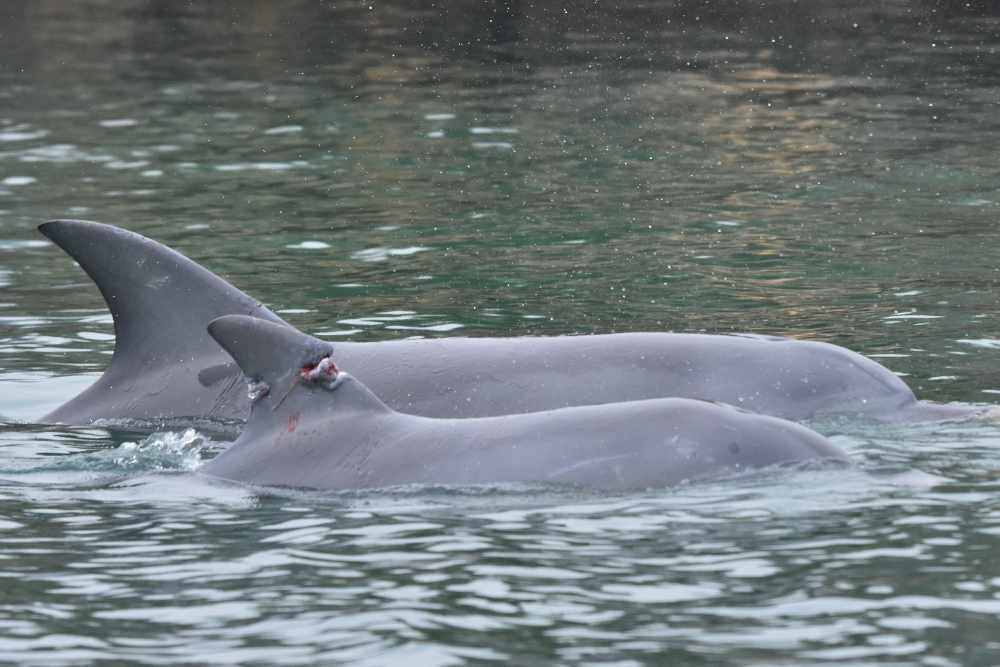 Luca reunited with his mother Laika. PIC: Facebook/Estuary Guardians
Before being released back into the estuary, Luca was checked over by Perth Zoo vets and given antibiotics to aid his healing, and was then immediately reunited with his mother.
This isn't the first time Luca has been tangled.
Earlier this year, he had line wrapped tightly around his body, right flipper and mouth, impacting his ability to swim.
The Estuary Guardians are urging the community to join in any cleanups around our waterways and dispose of any rubbish or fishing line we see to prevent this happening in the future.