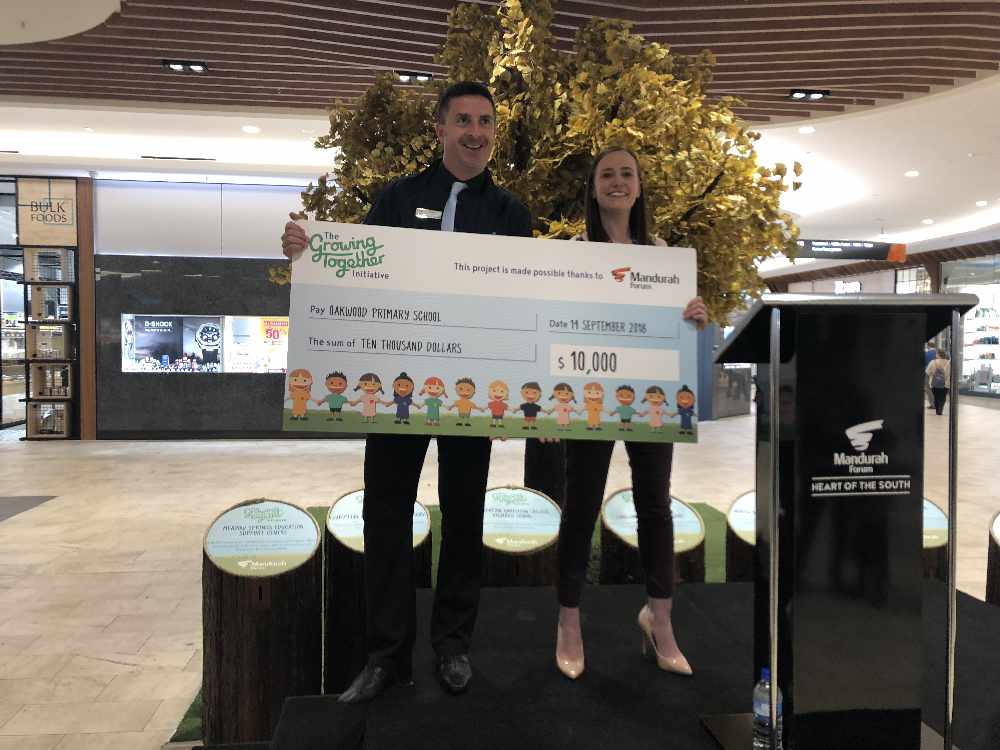 PIC: File
Students from three local primary schools will see nature playgrounds come to life, and community gardens expanded after they received a combined $13,000 in prize money from the Mandurah Forum's
Growing Together Initiative.
More than 31,000 votes were tallied as part of the third annual initiative, with customers at Mandurah Forum deciding the winners by shopping and submitting tokens towards their favourite Peel community school.
Mandurah Forum Centre Manager Jacqueline McKenzie presented the $10,000 first prize cheque to Oakwood Primary School, which had the most votes per student.
The school will spend the prize money to build a nature play area for its early childhood students.
"I'm thrilled to see the Growing Together Initiative continue to gain momentum. Mandurah Forum had a record 17 schools participate in this year's Growing Together Initiative and the most votes placed yet," Ms McKenzie said.
"It's always exciting to see how keen our customers are to help the Peel region's students, schools and wider community. Growing Together is all about giving back to our local community, and it's a privilege for Mandurah Forum to run this initiative every year," Ms McKenzie said.
Oakwood Primary School Principal William Davis said the school was proud to have won this year's Growing Together grand prize.
"I can't express just how much this is going to benefit our students and our school community more broadly. We are so grateful for everyone who voted for Oakwood Primary and for Mandurah Forum for running such a great initiative that enables so many schools to implement valuable projects," he said.
Mandurah Primary School also received $2000 to expand their community garden. Greenfields Primary School will use its $1000 prize money to help fund a nature playground.