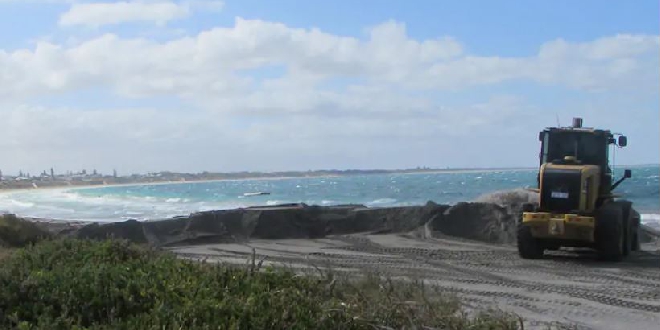 Waikiki Beach. PIC: Supplied
Beaches, private properties and publicly owned assets in Mandurah and Rockingham are at risk of being washed away.
A report released by the State Government today revealed 55 locations across Western Australia that are at varying levels of risk from coastal erosion.
Port Beach in Fremantle and South Thomson Bay on Rottnest Island were at the highest risk and deemed in urgent need of attention.
Rockingham Town Beach to the Garden Island causeway, Point Peron, Waikiki Beach, Doddies Beach, Mandurah's northern beaches and Falcon Bay were also among those in need of management within the next 25 years.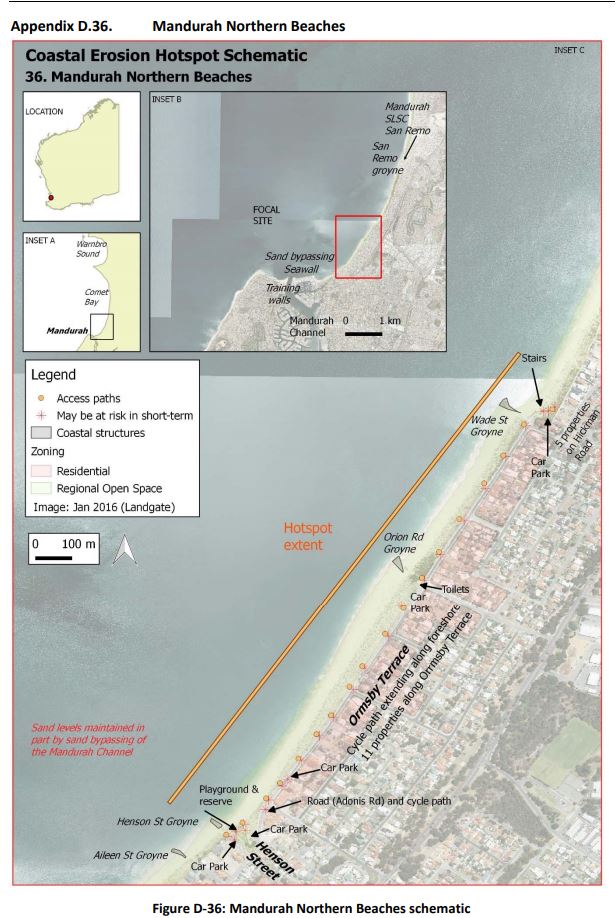 PIC: Assessment of Coastal Erosion Hotspots in Western Australia Report.
The estimated cost for managing the 55 locations could be up to $110 million over the next five years, with additional funding required in the long term.
Premier Mark McGowan has called on the Commonwealth Government to work with State and local governments to manage coastal erosion across the country.
"WA has more than 20,000km of coastline and the issue of coastal erosion is not going away," Mr McGowan said.
"Valued infrastructure, homes and livelihoods are at risk due to major storm events and the global rise of sea levels.
"I have written to the Prime Minister and I will be taking this issue further at COAG this week.
"Managing coastal erosion should not just fall onto the lap of local and state governments, especially given the negative impact climate change is having on our coastlines."
Read the full report here.