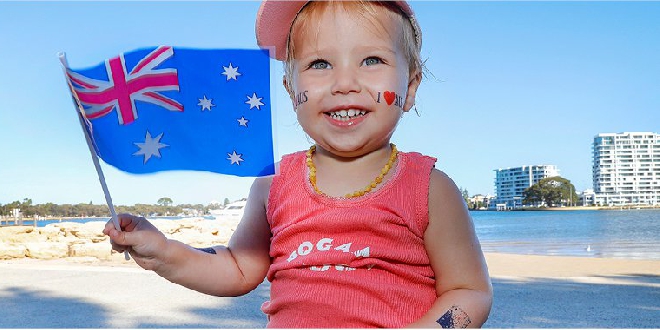 PIC: City of Mandurah
Mandurah's Longest Australia Day Weekend will bring locals four days of activities from January 23 to 26.
Mayor Rhys Williams said Mandurah's Longest Australia Day Weekend will launch a series of 'endless weekends' in Mandurah during summer and beyond.
"Australia Day celebrations are the first cab off the rank, and will kick-off a series of smaller weekend events for everyone to enjoy.
"Our events program is really important to us, as not only does it connect and activate our community, it also injects around $16m into our local economy. This is why we've reallocated $252,000 from what we'd normally spend on our signature events - Crab Fest and New Year's Eve - to organising a more regular series of events during 2021.
"We've also been successful in securing a grant from the National Australia Day Council to provide these much-needed events and activities across the Australia Day long weekend. We're very grateful for thisnopportunity to bring people together to reflect, respect and celebrate – we're all part of the story.
"Our program line up has something for everyone, from a spectacular laser light show not to be missed, to a Great Aussie barbecue which celebrates cultures from around the world.
"We will also be welcoming more than 120 new citizens from 21 different countries who will be taking the pledge, and celebrating our Community Citizen of the Year winners – there is so much to be proud of on Australia Day 2021."
Mayor Williams added that the program line-up was designed with local businesses in mind.
"One of our main aims with this program is to support local businesses where we can, and make sure they get the most out of the long weekend," he said.
"The event locations are based around the City Centre and Marina, and hopefully this will encourage foot traffic throughout the weekend so multiple businesses can benefit during that time.
Event highlights include:
Mandurah Alive! Water Laser Light Spectacular – Mandurah's waterways will come alive with lasers, lights and fountains to tell local stories. The 15min show will be repeated over the four nights (Saturday, Jan 23 to Tuesday, Jan 26) at 8.15pm and 9pm. This free, ticketed events is not to be missed. To get tickets, go to www.mandurah.wa.gov.au/australiaday and click on the 'Mandurah Alive Water Laser Show' event listing.
Top of the Terrace Summer Bash 3.0 – Saturday, Jan 23, Eastern Foreshore, from 2-7pm. The Summer Bash competition is back again, along with pop-up bars, acoustic music at the top of Mandurah Terrace. Family and friends can enjoy backyard cricket fun with mini cricket wickets set up along the Eastern Foreshore all afternoon.
Great Aussie Motor Muster – Saturday, Jan 23, Eastern Foreshore, from 9am-midday. Reflecting on Australia's unique history of motor vehicles, this car display will showcase some great vehicles throughout history with vintage cars through to modern marvels. Those wishing to display a car at the event can register at www.mandurah.wa.gov.au/australiaday
Musical Reflections in the Marina – Sunday, Jan 24, Keith Holmes Reserve, from 3-8pm. The Musical Reflections concert will feature a mix of genres and musicians, connecting the community through the universal language of music. Relax with family and friends and take in all the Marina has to offer with this free musical afternoon.
Cultural heritage tours - Mandurah Community Museum will lead the tours around Mandurah's signigicant sites on Saturday, Jan 23 and Sunday, Jan 24.
Great Aussie BBQ – Monday, Jan 25, Western Foreshore, from 2-7pm. The Aussie barbecue will have a selection of different BBQ foods from across the world including Indonesian, South African, Japanese, American and Australian. Along with carnival rides and amusements, the new Mandurah Skate Park will be a hive of activity with demonstrations by professional skaters, clinics, jam sessions and prize giveaways.
Citizenship and Awards ceremonies and celebrations – Tuesday, Jan 26, MPAC and Mandjar Square. The day of celebrations in MPAC and Mandjar Square will include the traditional Citizenship Ceremony and announcement of the Community Citizen of the Year winners. The formal ceremonies will be ticketed, however anyone wishing to come and watch can enjoy a live stream on a big screen in Mandjar Square. From 2pm, there will be celebrations along the Eastern Foreshore with local acoustic performers, outdoor movies and a giant sand mandala for everyone to get involved in throughout the afternoon.
For more information about Mandurah's Longest Australia Day Weekend, and for the full event program, go to
www.mandurah.wa.gov.au/australiaday