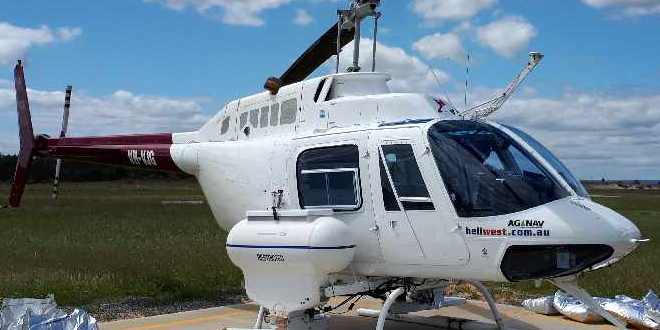 PIC: Supplied
The City of Mandurah has completed one of its largest ever aerial mosquito treatments in the region.
The treatment took place from September 28 to October 1 and covered 573 hectares which at one stage saw two helicopters in the air.
Mosquito surveillance and aerial treatment activities continued through the winter months with recent high tides leading to the extensive treatment being required.
Environmental conditions, particularly lower tides, during quieter seasons play a key role in managing mosquito activity and will play their part in the seasons ahead.
The environment also influences the prevalence of mosquito borne diseases, such as Ross River and Barmah Forest Viruses each and every year, and it is not always linked to mosquito numbers.
Chief Executive Officer Mark Newman urged the community to remain vigilant about personal mosquito protection.
"This is one of the biggest treatments ever undertaken by the Peel Mosquito Management Group and is part of ongoing efforts to minimise the impact of mosquitoes in our region.
"It is difficult to predict future levels of mosquito activity as the environmental conditions that determine breeding can vary so much.
"During warmer months people tend to spend more time outdoors, so it"s important that we remember to protect ourselves and our families and not to rely on mosquito reduction efforts alone."
To minimise the risk of mosquito bites and the risk of disease, people should:
use personal insect repellent containing DEET or Picaridin;
cover up by wearing long, loose fitting clothing, avoid wearing dark colours;
ensure infants and children are adequately protected against mosquito bites, preferably with
suitable clothing, bed nets or other forms of insect screening;
avoid outdoor exposure particularly during peak mosquito activity times, at dawn and dusk;
ensure screen doors and windows are secured properly;
empty or cover any standing water around the home or holiday accommodation to reduce
mosquito breeding;
use pesticide barrier sprays around the home garden that provide ongoing relief from
mosquitoes; and
use mosquito nets or mosquito-proof tents when camping or sleeping outdoors.
For more information, visit www.mandurah.wa.gov.au.