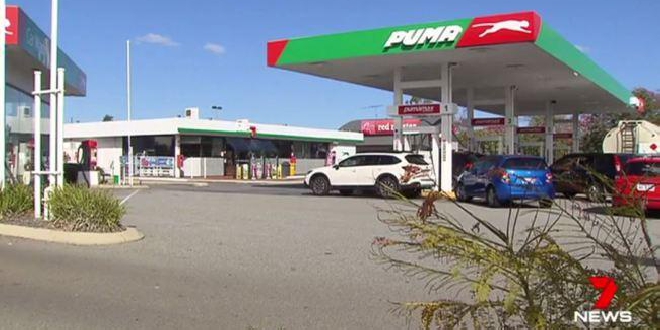 The Meadow Springs service station where the girl was approached. PIC: Seven News
A local dad has issued a predator warning after a stranger tried to lure his little girl into a car at a Meadow Springs service station.
The child approach incident happened last Thursday when the Safety Bay father went to a service station to buy his eight-year-old an ice-cream.
Tim, who did not want his surname published has told Seven News the predator pulled up alongside his daughter, who was waiting in the car, and started blowing her kisses.
The man then asked the girl to get in his car while Tim was inside paying at the counter.
"At first he started waving at my daughter, which I thought was strange. Then he started blowing kisses," Tim said.
Tim then ran out of the station and the man drove off.
"It just sends shivers up my spine," he said.
Detectives believe the man has also been reported for watching young girls play on swings at a Mandurah park.