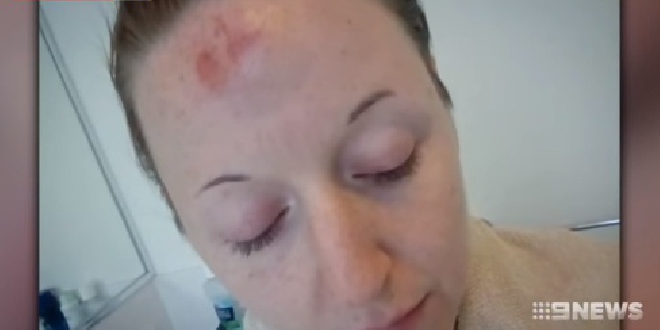 PIC: Nine News
A Wellard woman bashed and robbed for a few dollars right near home has a safety message for other women.
Tara Sharp was walking from her car to her front door when she was attacked by a man armed with a knife on September 22.
The 26-year-old has told Nine News she first spotted a suspicious man so stayed in her car for about a minute and after he was out of sight got out of her car.
The man was hiding around the corner.
Tara is a personal trainer and has told Nine News if she hadn't used self defence her injuries would've been much worse.
"Don't carry large amounts of money on you, follow your gut intuition if you're feeling unsafe and above all always protect yourself."
Police have this week released an image of a man wanted over the attack.