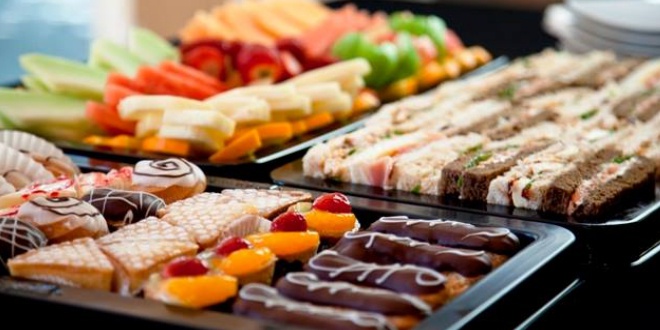 PIC: Facebook / Miss Maud
Sixteen Miss Maud bakery products have been recalled with fears they contain metal fragments.
Miss Maud has issued a recall for the following products sold at retail outlets in Western Australia.
"Flying Dutchman" (biscuits) 220g in clear plastic bag with red and gold decoration.
Blueberry Muffin approx 150g
Date and Bran Muffin approx 170g
Chocolate Chip Muffin approx 155g
Apple Cinnamon Muffin approx 160g
Party Chocolate Chip Muffins approx 50g
Party Blueberry Muffins approx 50g
Party Date and Bran Muffins approx 50g
Savoury Bacon and Cheese Muffins approx 70g
Savoury Pumpkin Muffins approx 70g
Eclairs approx 150g
Party Eclairs approx 20g
Profiteroles approx 20g
Mazarins approx 90g
Apple Crumble Tarts approx 215g
Patisserie Tray approx 300g
Flying Dutchman biscuits with a best before date between 6/9/2018 and 15/9/2018 have been affected and will need to be returned.
All other listed products purchased on or before 23/05/2018 should be returned.
Consumers should not eat these products and should return the products to the place of purchase for a full refund.