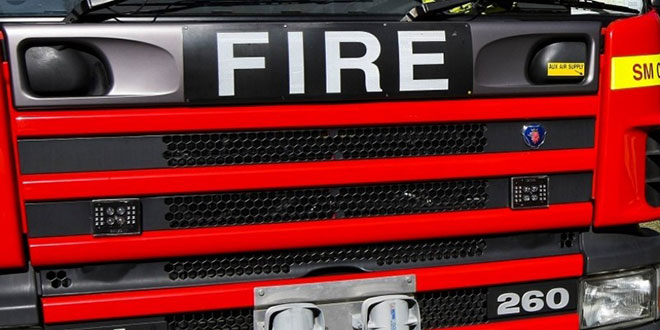 PIC: File
The Waroona West Volunteer Bush Fire Brigade now has a $868,000 purpose-built facility for the first time.
The construction of the new fire shed was made possible with $698,000 from the Emergency Services Levy, $95,000 from the Shire of Waroona and $75,000 from Alcoa.
The land of the facility was donated by local farmers Mick and Helen Muir who lost their hay shed and much of their machinery in the 2016 Waroona bushfire.
The new shed has two appliances bays, toilets, a wet room, training room, communications room, a kitchen and outdoor patio area,
Emergency Services Minister Francis Logan joined the opening of the new facility on the weekend and also helped present long-service medals to several members of the brigade, which played a key role during the 2016 Waroona bushfire.
Waroona Shire President Mike Walmsley, his son Tait and daughter Mackenzie, were among the six recipients of five-year service medals.
"I've been to many bushfire shed openings around Western Australia, but it is especially pleasing when it is the first time that a brigade has had a purpose-built facility." Emergency Services Minister Francis Logan said.
"This new facility will make a big difference to the Waroona West Bush Fire Brigade, which has faced some of our State's worst fires," he said.
"This new shed was made possible in large part due to the collective power of the Emergency Services Levy, which can give shires like Waroona the opportunity to have modern and long-lasting facilities that may be beyond existing budgets.
"Congratulations again to the long-service medal recipients and to all the brigade members for their tremendous efforts over the years."