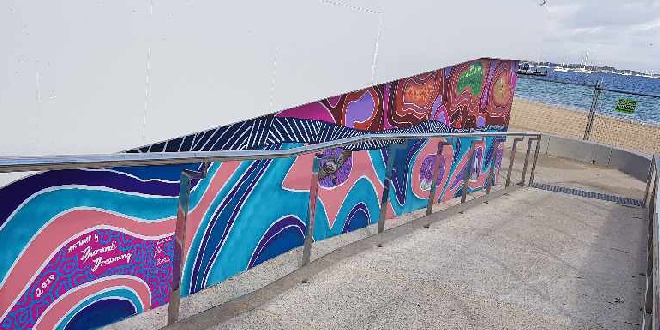 PIC: City of Rockingham
The walls surrounding the lookout at the newly revitalised Rockingham Beach Foreshore have been covered in a piece of Aboriginal artwork.
The signature piece of public art is the largest Aboriginal artwork in Rockingham and has been completed thanks to Djurandi Dreaming - a collaborative effort from family trio Justin Martin, Cheryl Martin, and Biara Martin.
City of Rockingham Mayor Barry Sammels said the artwork had an important role to play in recognising the connection Nyoongar people have with the local area.
"Nyoongar people have lived in the Rockingham area for thousands of years and the Foreshore precinct in particular holds special significance," Mayor Sammels said.
"This outstanding new piece will also promote awareness and respect for Nyoongar culture among the Rockingham community, as well the many visitors we hope to welcome to the newly revitalised foreshore in the months and years ahead."
Cheryl Martin's work on the project has focussed on the animal and plant species that live within Rockingham as they hold significant meaning for Nyoongar people.
Justin Martin was the main concept designer for the piece, putting together the layers of detail and creating the background design that represents Rockingham and the Foreshore area in a contemporary, traditional way.
Meanwhile, Biara Martin's work focuses on the Nyoongar connection to the water with sea creatures and sea birds.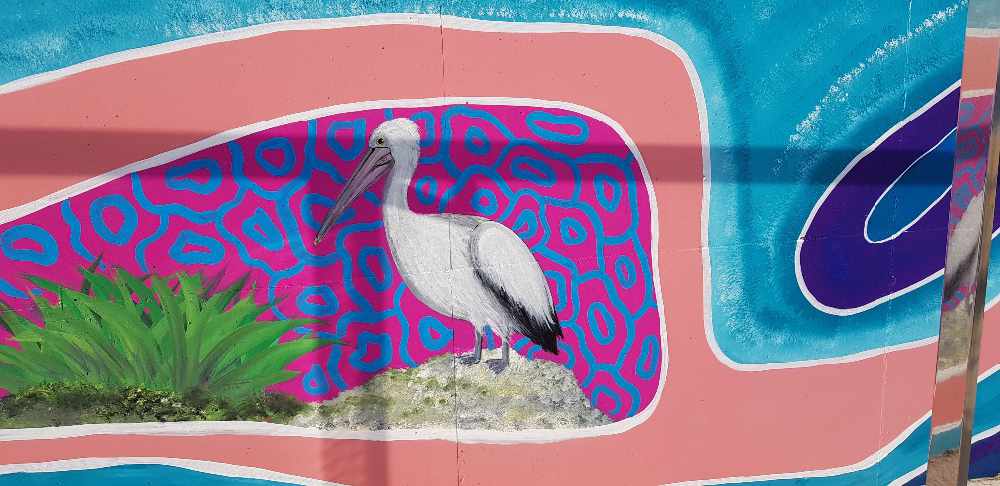 PIC: City of Rockingham.