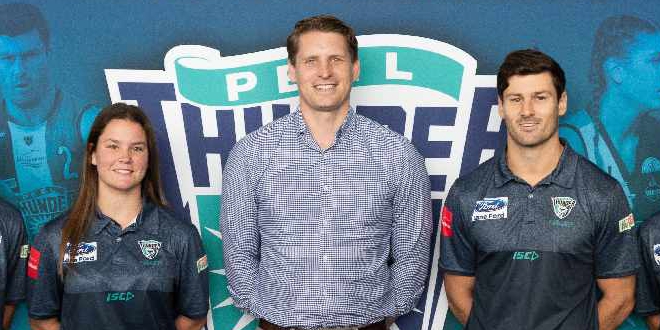 PIC: Supplied. Andrew Hastie with
The Federal government have pledged $50,000 to upgrade the female change rooms at Rushton Park.
The Peel Thunderbirds will have much better change rooms at Rushton Park thanks to a $50,000 commitment by the Federal government.
Member for Canning, Andrew Hastie met with the team earlier this week to give them the news.
"By awarding this grant, the Morrison Government is recognizing the valuable contribution made to our community by the Peel Thunder women's team," he said.
"It's only right that the women of Peel Thunder have facilities which reflect their status as competitors in WA's elite footy competition alongside the men.
"That's what this investment will help do."
Mr Hastie also says the women are leaders and role models for the community.
"They should be proud to have made it to this level and I can't wait to see what they'll achieve out on the field in 2019."
The grant was awarded through the second $30 million round of the Community Sport Infrastructure Program.
Minister for Sport, Bridget McKenzie says the government understands the needs for grassroots sports.
"As outlined in the National Sports Plan, Sport 2030, grassroots sports help drive increased participation and promote social, health and community benefits of physical activity and sport - a key priority for our government."
The Peel Thunderbirds start their season in May.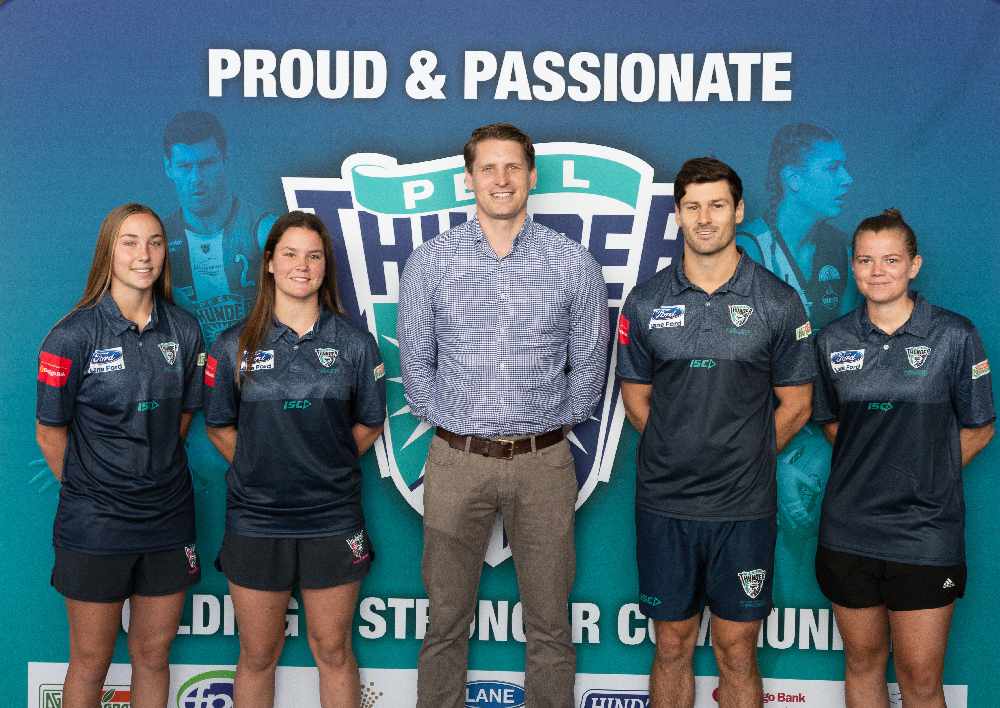 Picture: Member for Canning Andrew Hastie with Peel Thunder players Cassie Llewlyn, Jacqueline Atkinson, Ben Howlett and Sarah Verrier.