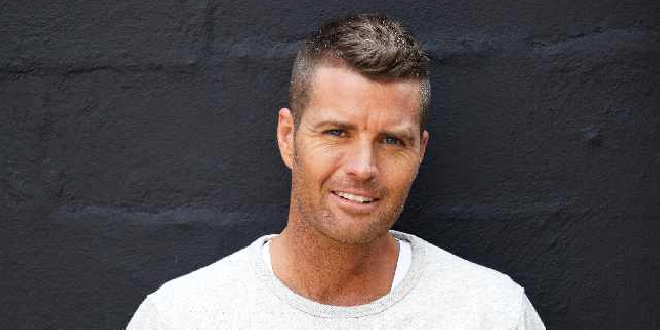 PIC: Supplied
The excitement is building for Mandurah's award-winning event, the Crab Fest, which will showcase everything that is great about the City on March 14 and 15.
Crab Fest is WA's biggest free regional festival, showcasing two days of amazing food, entertainment and activities while celebrating local produce from around the Peel region.
Internationally renowned chef, restauranteur and television presenter Pete Evans will join the Crab Fest experience as this year's culinary ambassador.
Evans has been co-host and judge of My Kitchen Rules for 11 seasons, and is also an entrepreneur, author, and documentary producer, and has a passion for food and a healthy lifestyle which inspires individuals and families around the world.
A range of unique food experiences will be on offer at the Crab Fest, including fresh and cooked crabs, crab inspired dishes and mouth-watering seafood.
Other highlights of the weekend festival include a dedicated cooking stage hosted by WA's Food Ambassador, Chef Don Hancey, with Pete Evans, local chefs and TV personalities providing live cooking demonstrations and tastings across the weekend.
The Crab Fest music stage will again be home to a number of amazing acts featuring high profile bands and local musicians, with an exciting announcement regarding Sunday afternoon's headliner coming soon.
A Saturday evening sun-downer will precede a spectacular fireworks display over the stunning Mandurah waterways and a fully dedicated children's area will be home to a number of free and exciting children's activities and entertainment.
Each year, Crab Fest attracts more than 100,000 local, national and international visitors to the city, all keen to get a taste of what Mandurah has to offer.
Mandurah Mayor Rhys Williams said Crab Fest, which was recently inducted into the WA Tourism Awards Hall of Fame, is an integral part of WA's annual event calendar.
"Crab Fest is our signature festival which truly celebrates and highlights all that is great about Mandurah, from our amazing waterways, local produce, and our friendly people," Mayor Williams said.
"Crab Fest is now in its 22nd year, and has proven time and time again to be a much-loved event not only for our community, but for visitors from around the country and even the world."
For all the latest information on Crab Fest go to www.crabfest.com.au.