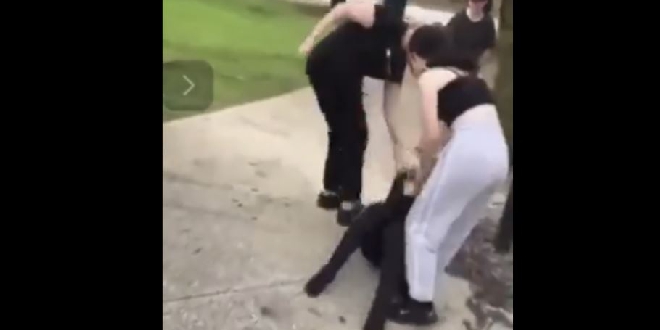 Video of the incident was posted on social media. PIC: Supplied
Police have charged a teenager and cautioned another after an 11-year-old girl was allegedly assaulted in Secret Harbour.
A video of the alleged incident was posted to social media which showed two girls, aged 14 and 12, punching and kicking the victim.
The alleged attack happened around 11am on Sunday, May 16 at a park on Bramston Circus.
A 14-year-old girl has been charged with common assault and will appear in the Rockingham Children's Court on June 16.
A 12-year-old girl has been referred to the Juvenile Justice Team for common assault.