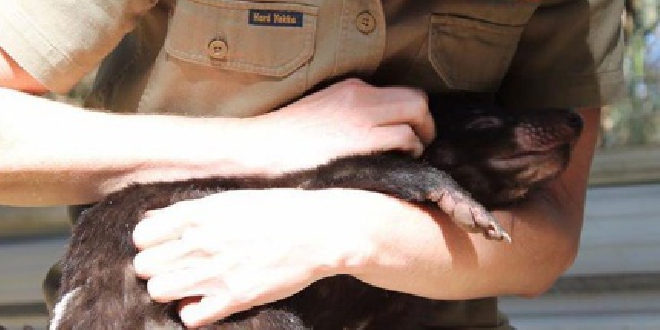 PIC: Peel Zoo/Facebook
Peel Zoo is mourning the loss of its beloved Tasmanian devil, Lizzie.
Peel Zoo shared the sad news on Facebook today saying Lizzie enjoyed being the star attraction in shows, encounters, and its zookeeper for a day program.
The zoo's Director Narelle who was Lizzie's adopted mum said Lizzie was hand-reared from a joey and loved cuddles her whole life.
"If you got an up close and personal experience with a Tasmanian devil at Peel Zoo, it was almost certainly Lizzie you met.
"Sadly in recent months her health began to deteriorate and she was diagnosed with a very rare and aggressive form of cancer.
"On Tuesday, in conjunction with our vets, it was decided that her quality of life was too heavily compromised and we made the very difficult decision to euthanize.
"Not one person who met Lizzie walked away without caring a little bit more about the plight of the wild endangered Tasmanian devil.
"She will be greatly missed."