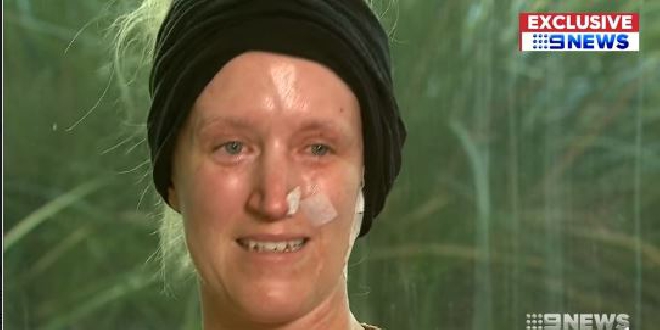 PIC: 9News
A Port Kennedy mother has spoken out about the dangers of ethanol burners after she and her five-year-old daughter suffered horrific burns.
Kate Collins, her daughter Eva and two other women were injured at a friend's house in Warnbro on April 27 when a decorative glass tabletop ethanol burner exploded while being refilled.
Ms Collins suffered burns to 15 per cent of her body while Eva received 20 per cent.
Eva has undergone four surgeries and will require more in the future.
Ms Collins said she was unaware of the dangers of ethanol burners.
"We never knew the dangers of them...obviously our friend didn't either otherwise we never would've had it burning at a party with children," she told 9News.
"If we can save this happening to even one family then it'll be worth it."
A nationwide ban on ethanol burners was introduced in July 2017.