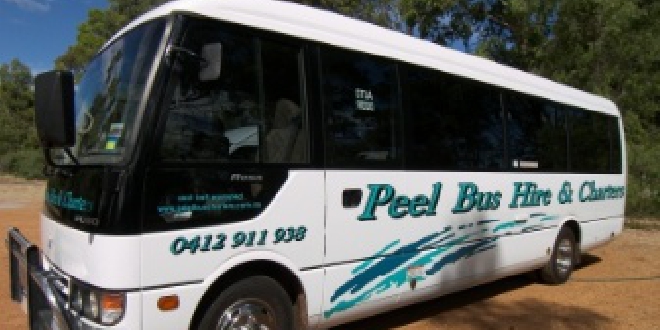 The Shire of Murray has decided to discontinue its community bus service trial after a six month review found consistently low usage.
Over the first six months of the nine month trial, a total of 266 passengers had used the service which equated to an average of 3.75 patrons per day.
Community feedback received as part of the evaluation indicated that the number of pickup locations, one per Shire locality, did not suit user requirements as the distance to the locations especially for older residents, was difficult to overcome.
It further indicated a demand for a regular, multiple route per day service with several stops in each locality.
The trial included the provision of a weekend service to Mandurah from all Shire localities, with a service to Pinjarra two days per week from towns where no existing Transperth services were in place.
According to Shire Present Cr Maree Reid, it is clear from the results that the current community bus service provided as part of the trial, is not a cost effective means of providing community transport.
"The provision of a more extensive service would be better suited, but is beyond reach of the Shire's current financial strategy.
"Discussions around the extension of State Government services will produce the outcome most aligned with community need," said Cr. Reid.
The Shire of Murray's Community Bus Service Trial will make its final rounds on Saturday 8 July.