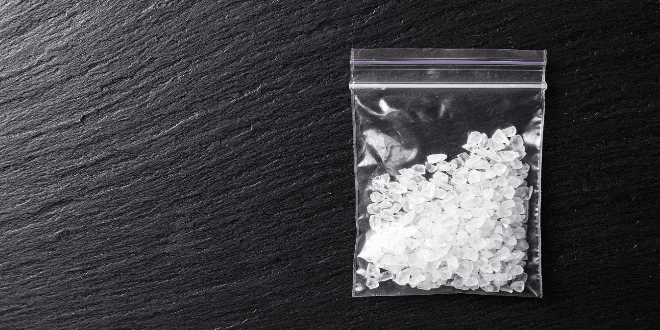 PIC: File
The latest wastewater testing data in Western Australia has revealed methamphetamine use in regional towns is still a major problem.
The Australian Criminal Intelligence Commission today released new figures that revealed regional WA has the highest rate of meth use than any other country towns in Australia.
Three secret testing sites in country WA reported 57 hits of meth a day per 1000 people, well over the national average of 36 hits.
But, the statistics also showed that Perth is no longer the meth capital of Australia.
The report reveals meth use in the metro area is 60 per cent lower than it was at its peak in October 2016.
It is the first time Perth has been below the national average for meth consumption, and lower than the capital cities of Adelaide, Melbourne and Darwin.
Police Minister Michelle Roberts said since taking office, the McGowan Government has made a significant investment in the WA Police Force to tackle the ice scourge.
"We came to government with a comprehensive Meth Action Plan to tackle the crisis which developed under the former government," Ms Roberts sai
"Our significant investment in the WA Police Force has boosted efforts to intercept and disrupt supply of meth around the State.
"I'd also like to congratulate Commissioner Dawson and his officers for the success they've had in preventing millions of doses of meth from hitting the streets."