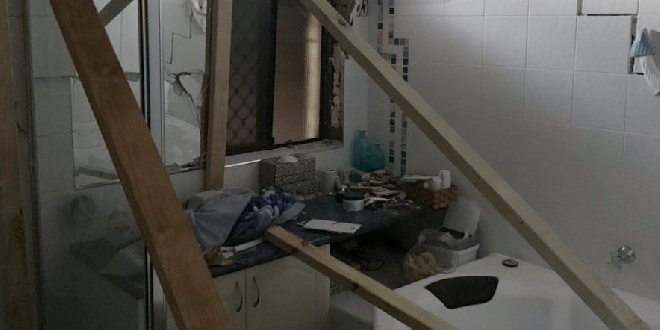 PIC: Alexandra Ristway/Twitter
A retaining wall has collapsed onto a home in Golden Bay overnight.
It is understood the ground underneath the wall gave way around 8pm, causing it to fall onto the house.
The property, on Crystaluna Drive, received extensive damage to both the interior and exterior.
State Emergency Service volunteers and firefighters attended to help secure the home.
Luckily, no one was injured.
This is the damage inside a Golden Bay home after an 18 metre retaining wall collapsed into it overnight @10NewsFirstPER pic.twitter.com/GnJkI7VIpM

— Alexandra Ristway (@aristway27) July 9, 2019