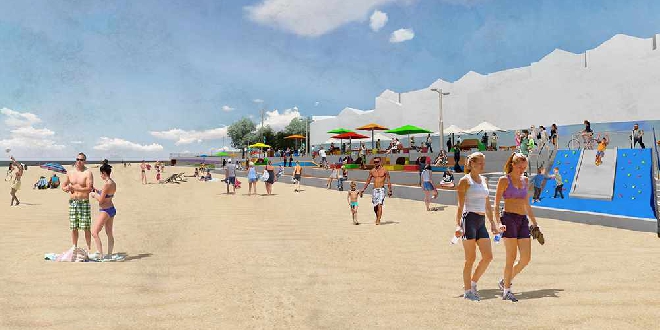 Artist impression of The Boardwalk. PIC: Supplied
Works on the Rockingham Beach Foreshore Revitalisation project will resume on Monday February 18.
Construction on the project, which initially began in July 2018, took a pause from Saturday December 8 to minimise interruption to visitors and businesses over the busy summer period.
With most of the underground work complete, the Rockingham Beach Foreshore Revitalisation will now enter an exciting period as more visible works continue.
The new look Railway Terrace will remain open at all times, with intermittent works taking place to complete the above ground furniture and landscaping.
The Beach Plaza and Boardwalk to Val Street will have staged fencing and the construction methods will be tailored to minimise the impact to both visitors and dining customers.
Pedestrian access will be maintained at all times.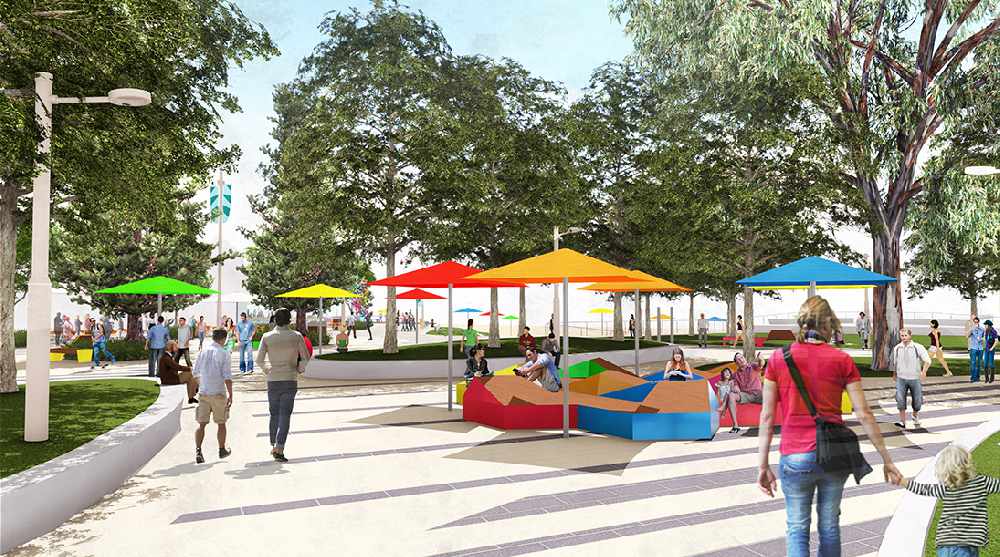 Artist impression of The Boardwalk. PIC: Supplied
Nearby on-street parking will remain available on the surrounding streets as well as off-street carparks at Flinders Lane, Wanliss Street and behind the Gary Holland Community Centre and the Rockingham Museum.
City of Rockingham Mayor Barry Sammels is encouraging visitors to continue supporting local businesses as the revitalisation enters an exciting period of development.
"The Rockingham Beach Foreshore Revitalisation is one of the most significant projects the City has ever undertaken and will enhance the foreshore precinct for many years to come," Mayor Sammels said.
"Each week will bring something new. Once the project is complete, residents will be able to enjoy a beautiful location that is filled with colour, an abundance of seating, disability access to the beach and along the boardwalk, plenty of trees and gardens that offer cool shady spots to hang out on those hot summer days.
"Businesses remain open so I encourage visitors to come down, explore the changes and enjoy some of the fine cafes, restaurants and bars that are located along the foreshore."
Stage one of the Rockingham Beach Foreshore Revitalisation is expected to be completed by September 30.
Following completion of the project, the City will host a number of major events including the Castaways Sculpture Awards, 2019 Special Olympics WA State Games and its annual New Year's Eve and Australia Day celebrations.
To find out more about the Rockingham Beach Foreshore Revitalisation visit rockingham.wa.gov.au/rbfr or sign up to Rock Port at cityrockport.com.au and opt in to the New Infrastructure Projects mailing option.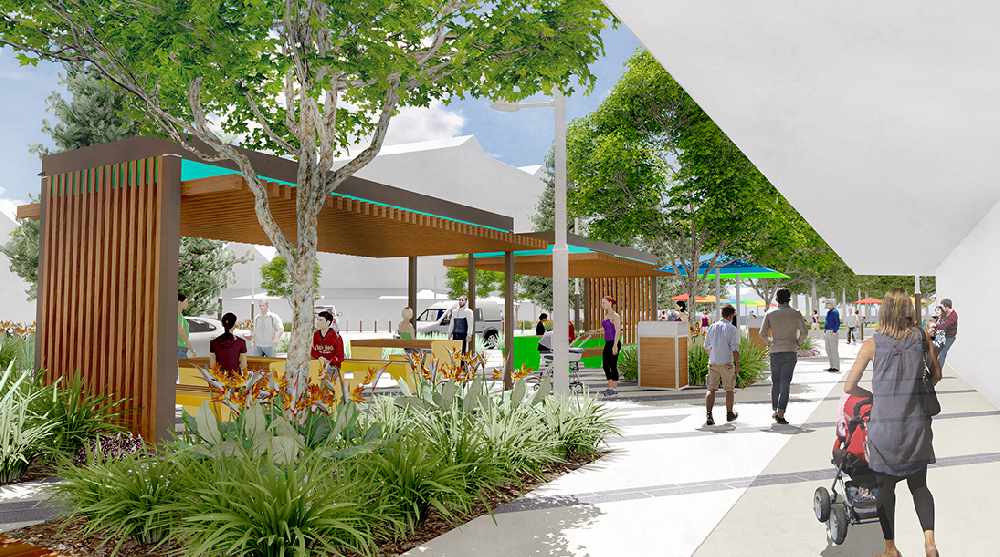 Artist impression of Railway Terrace. PIC: Supplied