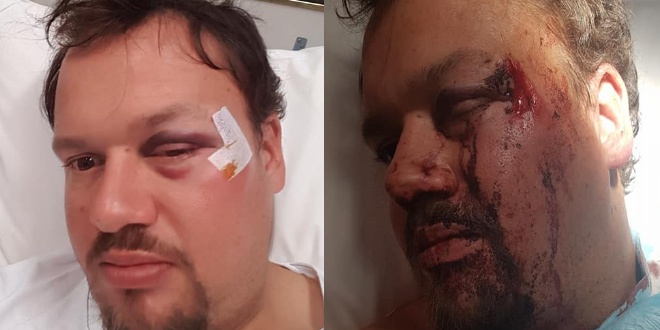 PIC: Facebook / Jesse Lee
Jesse Lee said he was attacked by two men, who stole his car and kayak, while fishing earlier this morning.
The Hillman resident said he was fishing around 3am this morning at the Cruising Yacht Club jetty in Rockingham, when two men approached him and began to attack him.
Mr Lee's blue Mitsubishi Lancer and kayak were also stolen during the attack.
The vehicle has roof racks and the registration number is 1CDM560, the kayak has an army camouflage print with 'Shimano' brand stickers on the top.
Anyone with information should contact police.
Fellow fishers in the WA fishing community have set up a gofundme page to raise money for Jesse. You can find it here.
More to come.