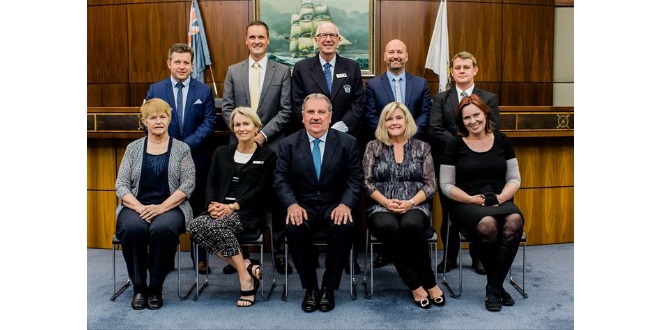 PIC: City of Rockingham/Facebook
Barry Sammels will build on his 14 years as Rockingham Mayor after being re-elected by a new look Council team.
A Special Council meeting was held last night following the weekend local government election to elect a Mayor and Deputy Mayor.
Barry Sammels who has been Mayor for 14 year and on the council for 20 was re-elected, as was Deputy Mayor Deb Hamblin.
Re-elected Baldivis Ward Councillor Matt Whitfield was the only other candidate to put his hand up for the position of Mayor.
There are two new faces on the council with Justin Smith failing to get re-elected in Comet Bay Ward which has easily been won by Mark Jones.
Mayor Sammels was also re-elected to Rockingham Ward on Saturday night securing 2,372 votes (19.96%) while second place also won a spot on Council.
First timer Andrew Burns finished with 1,801 votes (15.16%) and will represent the Rockingham Ward for the next two years after former Councillor Kelly McManus left two years into four year term to work for Member for Mandurah David Templeman.
Mayor Sammels said he was quite humbled to be representing Rockingham again and then to be elected as Mayor.
"I'm always excited when we get some new faces but we've also got some old faces in there, some real experienced people so I'm looking forward to the next couple of years working with all the team and getting some good outcomes for Rockingham."